PRH Audio Launches "Meet the Voice" Video Series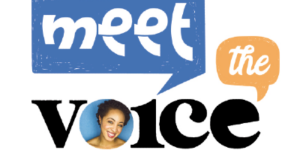 This week Penguin Random House Audio introduced Meet the Voice, a new video series to help listeners learn more about the narrators they hear voicing their favorite audiobooks. Each month, PRH Audio will put the spotlight on one of its narrators through one-on-one discussions with their producers. The narrators talk about how they got started in audiobooks, what it's like inside and outside of the recording booth, and some of their recent narrations.
The inaugural Meet the Voice interview is with AudioFile Earphone award winner and Audie nominee Shayna Small, who is the voice behind such titles as THE VANISHING HALF by Brit Bennett and ANTIRACIST BABY by Ibram X. Kendi. Shayna talks with PRH Audio Executive Producer Sarah Jaffe about her love for recording audiobooks, how she entered the acting and the audiobook industry, character prep work for recording, a masterclass that she loves, and more.
Watch this episode in the video window below:
Check out Meet the Voice on social: Instagram, Twitter and Facebook.
The second installment of the series will feature JD Jackson, who narrated THE NICKEL BOYS by Colson Whitehead, among other PRH Audio titles.
All episodes of Meet the Voice are available on the Penguin Random House Audio YouTube channel.
Posted: September 2, 2020