PRH Audio to Release First-Ever Audiobook of Tony Kushner's ANGELS IN AMERICA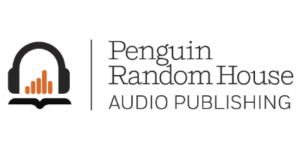 Penguin Random House Audio has announced that playwright Tony Kushner's Pulitzer Prize‒winning ANGELS IN AMERICA: A Gay Fantasia on National Themes will be available as an audiobook for the first time, narrated by the full cast of the National Theatre's 2018 Tony Award®‒winning Broadway revival. The audiobook will be released on CD and as a digital download from Random House Audio on May 14.
Listeners can experience Andrew Garfield's and Nathan Lane's award-winning performances as Prior Walter and Roy Cohn. They are joined by the full Broadway cast, as well as Bobby Cannavale and Edie Falco, who provide scene setting narration and stage directions exclusively for the audiobook.
"Our production team is constantly pushing the boundaries of the audiobook format, from the 166-person recording of George Saunders's LINCOLN IN THE BARDO, to the full-cast party that is Mike D and Ad-Rock's BEASTIE BOYS BOOK," says Penguin Random House Audio President and Publisher Amanda D'Acierno. "ANGELS IN AMERICA is another immersive experience listeners will remember for years to come."
The full cast features Andrew Garfield as Prior Walter; Nathan Lane as Roy M. Cohn; Susan Brown as Hannah Pitt; Denise Gough as Harper Pitt; Beth Malone as The Angel; James McArdle as Louis Ironson; Lee Pace as Joseph Pitt; and Nathan Stewart-Jarrett as Belize; with narration by Bobby Cannavale (Millennium Approaches) and Edie Falco (Perestroika).
The audiobook recording is based on the National Theatre's hit production, directed by Marianne Elliott and features the original musical score by sound designer Adrian Sutton.
Posted: March 29, 2019