PRH Audio Wins 6 Audie Awards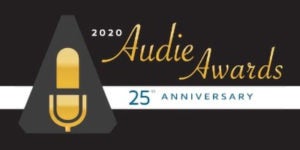 Penguin Random House Audio took home six awards at the 25th annual Audie Awards® last night, March 2, in Manhattan, including two Audies for Michelle Obama's BECOMING. PRH Audio won 4 more of these coveted annual peer prizes, sponsored by the Audio Publishers Association trade group.
Our Audie Awards Winners:
People's Choice Award
Audio Drama
Autobiography/Memoir
Fiction
Literary Fiction & Classics
Middle Grade
Congratulations to our award-winning authors, narrators, producers and publishers.
To view the complete list of 2020 Audie Awards winners, click here.
Posted: March 3, 2020