PRH Authors at WMG Virtual Event: "Rise Above the Hidden Forces Holding Your Business Back"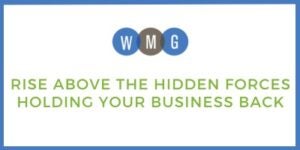 Women's Media Group (WMG) is presenting "Rise Above the Hidden Forces Holding Your Business Back" via Zoom on Wednesday, June 8, 1:00-2:00 pm (ET). Penguin Random House author Heather Cabot (whose newest book is The New Chardonnay) will be moderating, and PRH author Lara Hodgson (who wrote Level Up with Stacey Abrams and Heather Cabot) is one of the speakers. The panel also includes Lorine Pendleton, Lead Partner at Portfolio Rising America Funds, and Terrez M. Thompson, Founder of Powered By Zerret (PBZ).
This virtual event is free for WMG members, $15 for non-members. To register, click here.
Meet the panelists:
Lara Hodgson, is President and CEO of NOW Corp, and has served as an Entrepreneur in Residence at Harvard Business School. Prior to Now, Lara co-founded Nourish (a children's products company), and Insomnia, LLC, a firm specializing in investment, development, and management of complex and innovative "worldchanging" projects. Lara received an MBA from the Harvard Business School, and a BS in Aerospace Engineering with highest honors from the Georgia Institute of Technology. Today, she serves as a Trustee of the Georgia Tech Foundation in addition to other Boards. E&Y recognized Lara as a 2018 Finalist for the Southeast Entrepreneur of the Year and named her to the Entrepreneurial Winning Women Class of 2019. Lara is co-Author of Level Up: Rise Above the Hidden Forces Holding Your Business Back with Stacey Abrams and Heather Cabot.
Lorine Pendleton, lead partner Portfolio Rising America Funds, is a seasoned business development executive and attorney with extensive experience in the legal, technology and entertainment industries. She was recently named by Marie Claire as one of the "Most 50 Connected Women in America," and Crunchbase as "39 Black Women Investors Inspiring a New Generation of Investors". She is the NY Chair at TIGER 21, as well as an active angel investor who invests in and advises women and diverse-led companies. She is on the Board of Directors of the Angel Capital Association (ACA) and ACA's first African-American board member in its history. She is also an alumna and member of Pipeline Angels as well as a guest judge on BET/Centric TV's breakout series Queen Boss, a pitch competition show where African-American female entrepreneurs competed for a grand prize to fund their businesses. Lorine is a graduate of Brown University, New York Law School, Kauffman Foundation FastTrac New Ventures Entrepreneurship (Graduate Certificate) and Lean Startup Machine.
Terrez M. Thompson is the founder of Powered By Zerret (PBZ), a nonprofit focused on the empowerment of women of color entrepreneurs through mentoring, networking and other resources including financial. Prior to founding PBZ, Terrez was a 35-year veteran of The Coca-Cola Company where she served as Vice President of Global Supplier Diversity until her retirement. She is proudest of the innovative work she did to develop diverse suppliers. Her crowning accomplishment was to establish a world class program focused on Women of Color entrepreneurs, including a Spanish language version launched in her final year. Terrez, who has received numerous business awards and honors, is a nonpracticing Certified Public Accountant and a graduate of Morgan State University.
Moderator Heather Cabot, is an award-winning journalist, author, and former ABC News correspondent/anchor. She is the author of the critically-acclaimed business narrative, The New Chardonnay: The Unlikely Story of How Marijuana Went Mainstream (Currency, 2020), co-author of Geek Girl Rising: Inside the Sisterhood Shaking Up Tech (St. Martin's Press, 2017), and a freelance writer published in Forbes, Elle, Parents, The Huffington Post, People, USA Today, and more. Following her time reporting for ABC's Good Morning America and anchoring World News Now/World News This Morning, Cabot served as Yahoo! Web Life Editor from 2007-12 and appeared regularly on NBC's TODAY, cable news outlets, and daytime TV talk shows to report on consumer tech and digital trends. She is a member of the Alumni Board of Columbia University Graduate School of Journalism and was an adjunct professor at the school from 2012-17.
All proceeds from this program will benefit the Women's Media Group Educational Foundation.
For more details, click here.
Posted: June 7, 2022