PRH Authors Channer, Phillips, Taylor, Wade, Zhang: 2022 NYPL Cullman Center Fellows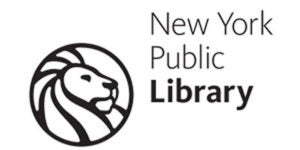 The New York Public Library's Dorothy and Lewis Cullman Center Fellows 24th class include five authors published by Penguin Random House imprints. The Fellowship, which runs from September 2022 through May 2023, is an international program open to academics, visual artists, scholars, and creative writers whose work will directly benefit from access to the collections in the Stephen A. Schwarzman Building. The selected Fellows will also participate in a continuous exchange of ideas within the Cullman Center and in public forums in the New York Public Library, in addition to working on their independent projects.
Our 2022 NYPL Cullman Center Fellows:
Colin Channer is the author of national bestselling novels WAITING IN VAIN and SATISFY MY SOUL, both published by One World. While in residence at the Cullman Center, he will work on Gil, a blues-reggae reconsideration of the Epic of Gilgamesh.
Patrick Phillips is the author of the poetry collections, ELEGY FOR A BROKEN MACHINE and SONG OF THE CLOSING DOORS, both published by Knopf, and the New York Times Notable book, BLOOD AT THE ROOT: A Racial Cleansing in America (Random House Audio). While in residence at the Cullman Center, he will work on, The Kellogg Place: American Wealth in Black and White, a nonfiction book about Jim Crow-era property theft, exploring the ways in which America's racial wealth gap is tied to the land.
Brandon Taylor is the Mary Ellen von der Heyden Fellow. He is also the author of REAL LIFE and FILTHY ANIMALS, both published by Riverhead. At the Cullman Center, he will be working on Group Show: A Novel, which examines the role and history of cultural institutions from post-war America to the present, through a mid-sized art museum in Madison, Wisconsin.
Francesca Wade is the Jean Strouse Fellow. She is the author of SQUARE HAUNTING: Five Writers in London Between the Wards (Crown). At the Cullman Center, she will be working on Gertrude Stein: An Afterlife, a biography of Gertrude Stein, told through her posthumous legacy.
C Pam Zhang is the author of HOW MUCH OF THESE HILLS IS GOLD (Riverhead), which won the Academy of Arts and Letters Rosenthal Award and the Asian/Pacific Award for Literature. At the Cullman Center, she will work on a novel about food and the ethics of pleasure.
Congratulations to Mr. Channer, Mr. Phillips, Mr. Taylor, Ms. Wade, and Ms. Zhang, as well as their editors and publishers.
To view the full list of 2022 Cullman Fellows and their upcoming projects, click here.
Posted: May 26, 2022