PRH Education Launches Elementary-Education Website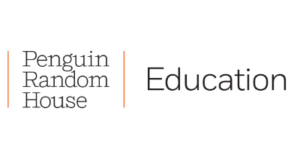 Furthering its mission to inspire teachers and learners with outstanding books, Penguin Random House Education announces the launch of a new website specifically designed and built for elementary educators.
The website PRHElementaryEd.com, which is now live, spotlights not only many of its outstanding trade books, but also includes additional resources for teachers to help their students foster the confidence and passion they need to engage with books, and thereby improve literacy.
The site was developed with feedback from teacher survey groups, publisher sales and marketing teams, and the PRH Elementary Education Teacher Advisory Board.
Michael Gentile, VP, Education Sales and Marketing for Penguin Random House, said "After many discussions with early childhood educators, informed by lots of market research, it became very clear to us the need for one resource where teachers could discover and access authentic, contemporary and relevant books to meet the needs of a rapidly changing classroom. We believe this new, easy-to-use site—to be regularly updated with new books, content and resources—will more than satisfy this enthusiastic demand, ultimately equipping educators with a great tool to discover, identify and place the right books into their students' hands."
Featuring over 20,000 books for the PreK-6 classroom—including numerous award-winning classroom favorites—the site presents new and classic fiction, non-fiction, and picture books from the Penguin Young Reader's and Random House Children's publishing divisions, as well as children's publishers distributed by Penguin Random House.
Teachers will now be able to peruse book descriptions, read excerpts from inside the book, and explore titles by grade range, reading level, and subject area, including English Language Arts (ELA), Social Studies, STEAM, and Spanish-language, as well as Favorite Authors and Series, and Education and Professional Learning.
Along with discovering great books for the classroom, educators will also be able to find curated Teaching Collections in specific topic areas such as: Leveled Readers, Read-Aloud, Socio-Emotional Learning, Biographies, History and many more curriculum areas.
Additionally, other site features include the ability to:
Download teaching guides and other resources written by educators and professionals in the field
Review, customize, and download catalogs within specific disciplines
Create, save, and share title "Wish Lists" with colleagues or preferred school distribution partners
Offer one place within PRH for teachers to build classroom libraries and customize collections
Access the latest news about Penguin Random House titles, authors, and events, and more.
"Penguin Random House Education is committed to ensuring that today's students become lifelong readers, writers, and learners. This new website will support teachers in that endeavor as they look to discover relevant, engaging, and diverse voices that harness the power of literacy, support equity and foster a lifelong love for reading that promotes success in and out of the classroom," said Gentile.
# # #
Posted: October 22, 2019