PRH Education, Out of Print Join NCTE for Tribute Campaign: #tomyteacher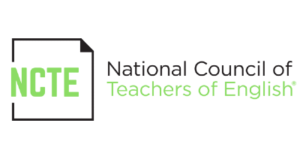 NCTE, Penguin Random House, Lead Partners for Nationwide Educator Appreciation Campaign: #tomyteacher
Video Tributes From Dan Brown, Khalid Hosseini, Mary Pope Osborne, Jodi Picoult, Jacqueline Woodson Salute Their Most Beloved Teacher
In honor of the nationwide Teacher Appreciation Week, May 4-8, the National Council of Teachers of English, America's most comprehensive literacy organization, in partnership with Penguin Random House (PRH) Education, the apparel and accessories company Out of Print, celebrated for their licensed literary-themed products, and Hot Chalk, a fast-rising online education company, is excited to present its newly created #tomyteacher campaign. In a series of individual video messages posted to NCTE's website, twelve of today's leading authors—Dan Brown, Rob Buyea, Chris Emdin, Jamie Ford, Erin Gruwell, Khaled Hosseini, Brad Meltzer, Naomi Novik, Mary Pope Osborne, Jodi Picoult, Tony Wagner, and Jacqueline Woodson—tell their personal stories of appreciation for teachers of theirs who had a profound impact on their lives. While their stories are singular, they all share a commonality: a deep sense of gratitude for the educators who were indelible inspirations for beginning their journeys to become successful writers.
The authors' stories will be posted alphabetically, in daily intervals, throughout the week on the NCTE site.
"Teachers deserve appreciation every day, and even more so as they guide students through the COVID-19 pandemic," said Emily Kirkpatrick, Executive Director of NCTE. "There's a clear line connecting literacy educators and authors. In fact, many authors recognize a pivotal teacher in their book dedications. This partnership salutes teachers with unique involvement from the author community while also raising money to support literacy education."
Visitors to the NCTE site are encouraged to share one or more of the author messages. They also can post their own messages of teacher support to their own social media, with the hashtag #tomyteacher. There is also an option to purchase book-related items through the Out of Print website, with a portion of those proceeds going to directly support NCTE's work with educators, when using the code TEACHER25.
Michael Gentile, Vice President, Sales and Marketing, Penguin Random House Education, observed, "With literacy as a shared mission, we are delighted to recognize and support America's teachers in a most fitting way: through the appreciation for them by some of today's most beloved authors. Now more than ever, it is imperative we spread that word, and help generate a non-stop conversation of respect and gratitude for them."
"Great teachers bring out the best in us," enthused Todd Lawton, Co-founder of Out of Print. "We owe everything to their dedication, sacrifice and enthusiasm. As a company, we are humbled to have had the support of so many educators over the years, and we are thrilled to help honor their hard work and legacy in a year when their impact has never been more felt by so many parents and children."
Rounding out the partnership, online education provider Hot Chalk will extend the campaign through its network of professional development and learning platforms. "Teachers do more than educate, they help shape the course of a child's life." noted Rob Wrubel, CEO of Hot Chalk. "There is no time like now, in this global pandemic with millions of children studying at home, to truly appreciate the tremendous work and dedication teachers bring to our children's lives."
Along with their #tomyteacher campaign, NCTE and PRH continue their long-standing awards program that recognizes innovative work in support of literacy through direct teacher grants: the NCTE and Penguin Random House Teacher Award for Lifelong Readers & Maya Angelou Teacher Award for Poetry. The awards deadline is May 31. Applications can be submitted here.
"In this unprecedented time for teachers and teaching," said PRH's Gentile, "let's share these important stories of gratitude, and give #tomyteacher."
Click to view Dan Brown's teacher tribute.
Posted: May 4, 2020