PRH Imprints Publish 5 of 13 International Booker Prize Longlisted Titles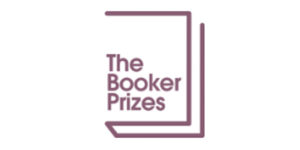 The 2020 International Booker Prize longlist has been announced, and five of its thirteen titles have been published, or are forthcoming, from Penguin Random House imprints in the U.S. and the U.K. The prize annually awards one author and their translator £50,000 for their outstanding work of fiction. The shortlist for the prize will be announced on April 2, and the winner on May 19.
Riverhead author Samanta Schweblin was longlisted for the third time for her forthcoming novel LITTLE EYES.
Pantheon author Daniel Kehlmann is recognized for his latest book TYLL.
Among the finalists from Penguin Random House U.K. imprints are Michel Mouellebecq's SEROTONIN (William Heinemann) and Enrique Vila-Matas' MAC AND HIS PROBLEM (Harville Secker).
Yoko Ogawa rounds out our group of longlisted authors for her THE MEMORY POLICE, published by Pantheon in the U.S. and Harvill Secker in the U.K.
Our congratulations to Mr. Houellebecq, Mr. Kehlmann, Ms. Ogawa, Ms. Schweblin, and Mr. Vila-Matas, and to their translators, editors, and publishers.
To view the complete 2020 International Booker Prize longlist, click here.
Posted: March 2, 2020