PRH Library Marketing's "Borrow.Read.Repeat" Attracts 43K+ Subscribers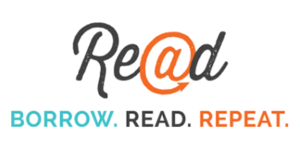 Over the past three years, the Penguin Random House Library Marketing Department has embraced the company's reader-centric mission, and has devoted itself to reaching out directly to library patrons, in addition to librarians themselves. They softly launched their Borrow.Read.Repeat patron-facing platform in 2016 to keep patrons in the know about the hottest upcoming titles, and began cultivating a following for the BRR blog, e-newsletter, and social platforms with grassroots marketing efforts, including in-person book buzzes at library systems around the country. Since that time, their numerous online campaigns; advertising efforts with library systems, BookPage, and BookRiot; and creative sweepstakes have grown the platform into a powerful book discovery vehicle, with an e-newsletter that is now over 43k subscribers strong.
In the last 6-12 months alone, popular sweepstakes have driven traffic and opt-ins for their own twice-monthly e-newsletter, as well as for Penguin Random House Corporate and its imprints. Highlights include: "STRANGER THINGS" (more than 17,000 entries), "GAME OF THRONES" (more than 11,000 entries) and "WIN A JANE AUSTEN BUNDLE" (more than 12,800 entries). The site also features a variety of timely articles, such as Once Upon a Time in Hollywood Reads, Summer Reads Paired with Ice Cream, and Bingeable Read-Alikes for Your Favorite TV Shows.
While their sweepstakes and blog posts engage readers with popular theme-based topics, the library marketing team is dedicated to promoting both important frontlist titles from across PRH and client imprints, as well as the wealth of quality backlist titles that library patrons may be discovering for the first time.
Jennifer Childs , Vice President, Library Marketing, Penguin Random House, says, "We're thrilled to be able to leverage Borrow.Read.Repeat to support librarians in their mission to connect readers with their next great book because we are grateful for the vital role libraries play in the reading community."
Posted: August 21, 2019