PRH & Little Free Libraries Launch New "Read in Color" Initiative in NOLA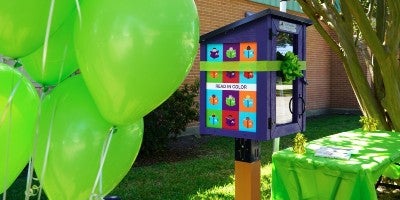 Penguin Random House and Little Free Library partnered on a new initiative, Read In Color, a new initiative bringing diverse books to Little Free Library book-sharing boxes around the world.
First launched last week in New Orleans, Read in Color distributes books that provide perspective on racism and social justice; celebrate BIPOC, LGTBQ+, and other marginalized voices, and incorporate experiences from all identities for all readers.
Last week, 10 Little Free Library book-sharing boxes were placed in high-impact areas in New Orleans, in partnership with local organizations Youth Empowerment Project (YEP), the YMCA, and One Book One New Orleans. To celebrate the launch of the first Read in Color Little Free Library in New Orleans, a ribbon-cutting, special remarks, and book giveaway were held at YEP East Opportunity Center.
Other Read in Color library locations will include Schaumburg Elementary School, The Ohm Well, local residences, and more.
"We are delighted to partner with Little Free Library on their Read in Color program to bring diverse books to readers in New Orleans," said Claire von Schilling, EVP, Director, Corporate Communications & Social Responsibility, Penguin Random House. "Read in Color makes it possible for underrepresented communities to get access to books that reflect their lives and identities—a cause dear to our hearts at Penguin Random House as we strive to reach readers everywhere."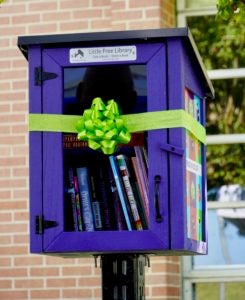 Students at YEP's adult education program helped launch the Read in Color Little Free Library at the YEP East Opportunity Center. "Little Free Library believes that everyone should have the opportunity to see themselves in the books that they read," said LFL Executive Director Greig Metzger. "Personal relevance and connection empowers the reader. Diverse voices also provide insight on life experiences that are not like our own.  Empathy is nurtured by awareness. But too often access to diverse books is limited."
To read more about Read in Color Book-Sharing Boxes launch in New Orleans click here.
Posted: October 7, 2022