PRH Named Foundation House's Transitional Employment Honoree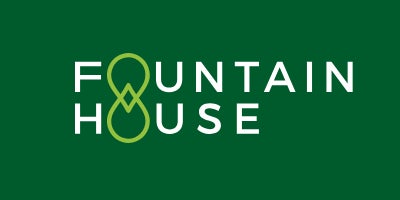 On June 12, Fountain House awarded Penguin Random House as a Transitional Employment Honoree at their 75th anniversary benefit at The Glasshouse in New York. Fountain House is a national mental health nonprofit fighting to improve health, increase opportunity, and end social and economic isolation for people most impacted by mental illness. 
Fountain House says about the Transitional Employment Partner Honorees and PRH "Moving Beyond the Margins" also honored 12 employment partners who have been working with Fountain House to provide members with meaningful job opportunities.  These organizations span across diverse industries – including finance, retail, food services, and law – and have demonstrated their commitment to reinforce the dignity of people with mental illness, enable them to work towards financial independence, all while breaking stigma. As a committed employment partner, Penguin Random House has not only offered transitional and temporary employment opportunities to our members living with mental illness, but also offered permanent jobs.  Several Fountain House members have found success in maintaining long-term roles at Penguin Random, with one member working there for over 15 years." 
Keith Canady, Executive Director of Facilities, accepted the award on behalf of PRH. Canady speaks fondly of the event saying "The highlight of the evening for me was receiving our award from William (Bill) Hering.  Bill is from Fountain House and has worked with us for 18 years (First with Penguin at our former Hudson location, then with PRH at 1745 B'way). It was a great pleasure for both of us." 
The awardees of the night were Public Health Honoree, author and doctor Tom Insel along with Community Change Maker Award Recipient, City Council Member, Cynthia Harrison.  
To learn more about Foundation House or to get involved, visit here. 
Posted: June 29, 2023