PRH Publishes 5 of 6 Finalists for the 2021 Dublin Literary Award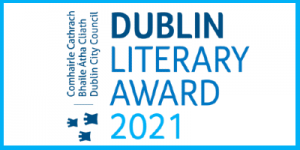 The shortlist for the 2021 Dublin Literary Award, sponsored by the Dublin City Council to honor a single work of fiction published in English, has been announced, with five of the six titles published by Penguin Random House imprints. The finalists were nominated by librarians worldwide. The winner of this €100,000 (about $117,965) prize will be named May 20, as part of the opening day program of the International Literature Festival in Dublin.
Our finalists:
To view the complete 2021 Dublin Literary Award shortlist, click here.
Posted: April 14, 2021