PRH & PYR Featured in Marketing Case Study for "Mastering TikTok"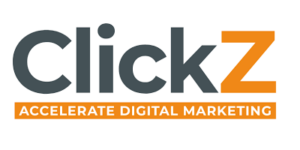 Marketing outlet ClickZ highlighted Penguin Teen's success on TikTok in an extensive case study, "How Penguin Random House Mastered TikTok for 7x Book Sales." The article discusses Penguin Teen's early adoption of the platform, overarching strategy, work with influencers, and how PRH is leveraging Penguin Teen's best-in-class approach as we look to scale our presence on TikTok across divisions. Felicity Vallence, Associate Director of Digital & Social Media Marketing for PYR, and Alyssa Castaneda, Associate Director of Social Media for PRH, are interviewed.
"Our mindset shifted from being a part of the [TikTok] community to realizing our privilege and our influence as a publisher in that community. Readers can be more playful about the content they're creating and can be bit cheekier. As the publisher, we have a responsibility to behave a certain way in a social landscape. Also, we've had to realize our place in that conversation again, and not enter conversations we weren't invited to. When we join in, it needs to be at the right time and in the right way," said Felicity.
"All teams look and operate differently. We had to understand what knowledge we should be centralizing to ensure consistency. The consumer marketing team sits across the different divisions so we can talk to each division about how platforms are changing, and whether our strategies are working. This space gives teams the chance to elevate and highlight the magnificent work that's being done," said Alyssa.
To read the complete case study, click here.
Posted: July 14, 2022