PRH Special Markets' Emanuel Xavier Berger Named a Publishing Triangle Board Member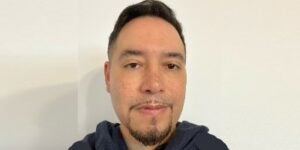 Penguin Random House Special Markets Sales Coordinator Emanuel Xavier Berger, also known as Emanuel Xavier, has joined the Board of The Publishing Triangle, a group of LGBTQ people who work in publishing and further the publication of books and other materials written by LGBTQ authors or with LGBTQ themes.
"As a Publishing Triangle Board member," said Emanuel, "I hope to be a valuable addition in their efforts to celebrate queer books and diverse voices. The LGBTQ+ community is continuously challenged but our stories matter."
The Publishing Triangle noted, "Emanuel Xavier was named an LGBTQ Icon by The Equality Forum and presented a New York City Council Citation Award for his many contributions to NYC arts and culture throughout the years. Xavier has received International Latino Book Awards, Lambda Literary Award nominations, and American Library Association Over the Rainbow Books selections for his collections, which include Pier Queen, Americano, If Jesus Were Gay, Nefarious, Radiance and Selected Poems of Emanuel Xavier. He is the recipient of a Gay City Impact Award and The Marsha A. Gomez Cultural Heritage Award.
Posted: June 10, 2022