PRH Supports #ChefsForFeds To Help Furloughed Workers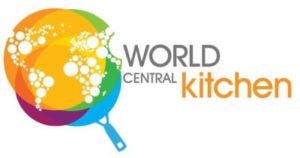 As the U.S. federal government shutdown continues in its fifth week, more than 800,000 workers across the country are experiencing unexpected and sudden income loss. To help support these furloughed federal employees during this difficult time, Penguin Random House has donated to #ChefsForFeds, which is providing free meals to them through World Central Kitchen, a network of restaurants and food trucks established by Jose Andrés. Andrés is a chef, philanthropist, and author of Penguin Random House titles MADE IN SPAIN (Clarkson Potter, 2008) and TAPAS (Clarkson Potter, 2005).
#ChefsForFeds served 4,400 meals the first day it launched last week in Washington, D.C. and is gearing up to expand to 30 locations to serve furloughed employees nationwide.
Posted: January 24, 2019