PRH Titles Lead TIME's Best Fiction and Nonfiction Books of the Decade Lists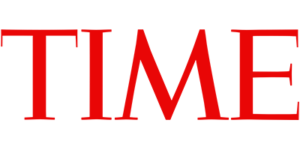 TIME Magazine editors have selected the ten best fiction books and ten best nonfiction books published during the years from 2010 through 2019, with 6 of the fiction titles and 8 of the nonfiction titles published by Penguin Random House imprints.
TIME notes, "It's as hard to write a page-turner as it is to write fiction that brings fresh perspective and meaning to the world. Achieving both in a single work is a feat accomplished by only the best of writers—but the 2010s produced multiple works that will go down in history as propulsive and deep, moving and timeless."
Our PRH titles on the TIME Top 10 Fiction Books of the 2010s list:
"Many of the best nonfiction books of the decade tap into the lives of individuals to speak to universal human experiences — those of grief and recovery, hubris and failure, dreams and disappointments. Some, in their intimate specificity, open doors to worlds that only few have seen. All employ dazzling prose to draw readers further into their insights."
Our PRH titles on the TIME Top 10 Nonfiction Books of the 2010s list:
To view all of the books on each of the TIME lists, click on fiction and nonfiction .
Posted: November 15, 2019