PRH & WNDB Launch Second Annual Black Creatives Fund Revisions Workshop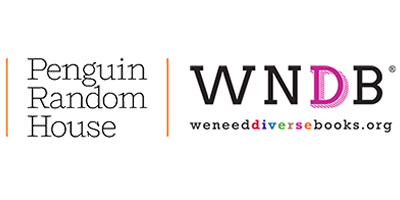 In partnership with We Need Diverse Books (WNDB), we are happy to announce the launch of the second annual Black Creatives Fund Revisions Workshop. The program supports unpublished Black writers with completed manuscripts and will feature esteemed faculty, including award-winning authors and editors from Penguin Random House.
Similar to last year, twelve writers, including six Middle Grade /Young Adult and six adult writers, will be selected for the opportunity to receive peer critique and technical guidance from writing coaches throughout the entire revision process. All 12 writers will be given stipends and two finalists will receive larger grants. The top performers from the workshop will also be considered for publishing deals. The workshop will begin this spring.
Black Creatives Fund Program Manager Breanna J. McDaniel is excited about the upcoming cycle:"Our first cohort was truly amazing! They really soaked up the lessons from the faculty workshops and the Brown Bag Lunches. The revisions that they completed showed incredible growth in a relatively short period of time and I credit that all to the dedication of the writers to learning and building their craft with the resources that were so generously provided."
"The Black Creatives Fund is a critical strategic initiative for Penguin Random House in support of our commitment to create new pathways for underrepresented voices and increase access to the publishing industry," said Claire von Schilling, EVP, Director, Corporate Communications & Social Responsibility. "We are grateful to the team at We Need Diverse Books and look forward to kicking off a new Revisions Workshop with them to support and elevate Black creators."
The application for the Revisions Workshop opened on March 7 and will close on April 1. For more information on the application process, please Black Creatives Fund program page.
Posted: March 8, 2022