PRHPS And Beacon Press Renew Sales And Distribution Partnership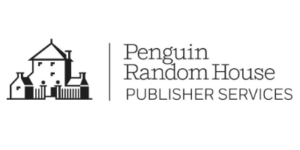 Penguin Random House Publisher Services (PRHPS), a division of Penguin Random House, Inc., today announced a multi-year extension of its sales and distribution partnership with Beacon Press. Beacon Press, an independent, nonprofit publisher of a wide range of serious nonfiction, including sociology, history, religion, biography and memoir, and literary nonfiction, will continue to utilize the full portfolio of Penguin Random House's sales and distribution services.
Since 2010, Beacon has been supported by PRHPS in selling and distributing award-winning titles, including Viktor Frankl's Man's Search for Meaning, Octavia Butler's Kindred, and the New York Time's bestseller White Fragility. In 2009, Beacon was selected by the estate of Martin Luther King, Jr., to be the exclusive trade publishers of his work.
"We are thrilled to be extending our relationship with Beacon Press, a publisher dedicated to influencing the way readers think about and value fundamental social issues for over 150 years. The longevity of our partnership is a testament to the trust and commitment to success both our teams share. We look forward to many more years of prosperous collaboration," said Jeff Abraham, President, Penguin Random House Publisher Services.
"We've been very well served by the skillful and innovative people who make the PRHPS team the most effective and respected distributors in the publishing industry. We very much look forward to working with them in the years to come," Helene Atwan, the director of Beacon Press commented."
About Beacon: Founded in 1854, Beacon has published many groundbreaking classics, including James Baldwin's Notes of a Native Son, Herbert Marcuse's One-Dimensional Man, Jean Baker Miller's Toward a New Psychology of Women, and Mary Daly's Gyn/Ecology. In 1971, Beacon printed the Senator Gravel edition of The Pentagon Papers in five volumes. This achievement marked the first time those papers had appeared in book form. Beacon is also the publisher of Marian Wright Edelman's best-selling book The Measure of Our Success: A Letter to My Children and Yours and Cornel West's acclaimed Race Matters. Their current best sellers are Christopher Emdin's FOR WHITE FOLKS WHO TEACH IN THE HOOD, and Robin DiAngelo's WHITE FRAGILITY. www.beacon.org
About Penguin Random House Publisher Services: Penguin Random House Publisher Services, a division of Penguin Random House Inc., is the book industry's leading provider of sales and distribution services to premium third-party publishers. Its wide range of service offerings includes sales, warehousing, physical and digital distribution, credit & collection, marketing and information technology. In addition to Beacon, its portfolio of clients includes National Geographic Society, Hay House, DC Comics, Rizzoli, Melville House, New York Review Books, and many others. http://www.penguinrandomhouse.biz/publisherservices/
Posted: September 18, 2018