PRHPS Clients Blue Star, Charlesbridge, North Atlantic Three PW 2020 Fast-Growing Indie Publishers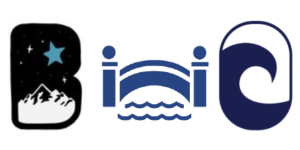 Penguin Random House Publisher Services (PRHPS) is celebrating three of its clients earning coveted places on Publishers Weekly's 2020 ranking of "Fast-Growing Independent Publishers." Blue Star Press, Charlesbridge Publishing, and North Atlantic Books are among the ten "small" houses selected for the annual list, published in the April 6 issue, based on their respective sales results and momentum.
A leader in the adult coloring books category, Blue Star recently entered the creative art, wellness, games, and other gift products spaces, becoming a PRHPS client last September.
North Atlantic's key categories include trauma, plant medicine, and self-healing., and they recently added a thriving audio business. North Atlantic credits PRHPS for its "strong performance in special markets last year," and for helping them reduce their returns by almost half.
Thirty-year-old Charlesbridge appears regularly on this PW list. Last year, they benefitted from "very solid growth" in the school and library market and in e-book sales for their wide-ranging lists.
Jeff Abraham, President, Penguin Random House Publisher Services, said "We are thrilled by this recognition our three clients received this week from Publishers Weekly. We love selling Blue Star's titles, and we are proud to have contributed to the 2019 record sales results Charlesbridge and North Atlantic achieved. The partnership and collaborative spirit we share constantly motivates us on their behalf."
Posted: April 7, 2020