PRHPS & Soho Press Renew Sales And Distribution Partnership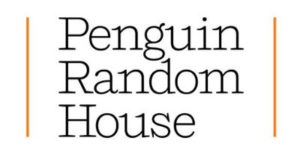 Penguin Random House Publisher Services (PRHPS), a division of Penguin Random House, Inc., today announced a multi-year extension of its sales and distribution partnership with Soho Press, which began in 2011. Soho Press, an independent publisher of a wide range of literary fiction, young adult fiction, and international crime fiction, will continue to utilize the full portfolio of Penguin Random House's sales and distribution services.
Since joining Penguin Random House Publisher Services, Soho Press has been supported in sales and distribution on numerous best sellers and award winners, including Love Hate & Other Filters by Samira Ahmed, The Widows of Malabar Hill by Sujata Massey, Solar Bones by Mike McCormack and The War with No Name series (Morte, Culdesac and D'Arc) by Robert Repino.
"We're honored to have had the opportunity to work with Soho Press and be a part of their impressive growth over the years of our partnership," said Jeff Abraham, President, Penguin Random House Publisher Services. "We look forward to many more years of productive and rewarding collaboration."
"PRHPS has been a great partner," said Bronwen Hruska, Publisher of Soho Press. "Our authors have benefitted from the industry knowledge, expertise and muscle this team has brought to our fiercely independent publishing program. I'm thrilled to be continuing our working relationship."
About Soho Press: Soho Press is an independent book publisher based in Manhattan's Union Square. Founded in 1986, Soho publishes 90 books a year across its Soho Press, Soho Crime and Soho Teen lists, and is known for introducing bold literary voices, award-winning international crime fiction, and groundbreaking young adult fiction.
Posted: September 25, 2018