PRHPS & The Catapult Group Worldwide Sales And Distribution Agreement Commences January 2021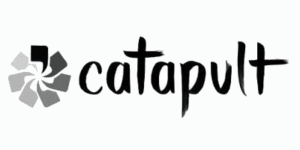 Penguin Random House Publisher Services (PRHPS) today announced a multi-year sales and distribution agreement with the Catapult Book Group, encompassing Catapult, Counterpoint Press, and Soft Skull Press, a collective of some of the most exciting and distinctive imprints in independent publishing. Beginning January 2021, PRHPS will sell and distribute the three imprints' entire frontlist and backlist across all sales channels worldwide.
Launched in 2015, Catapult Book Group publishes award-winning American and international fiction and narrative nonfiction. It also offers a literary community for both established and emerging writers, which includes a National Magazine Award-winning digital magazine and writing classes taught by prominent writers. In 2016, the independent publisher Counterpoint Press and its imprint Soft Skull Press merged with Catapult. Together, the three imprints now have a deep list that includes luminary, award-winning authors.
Andy Hunter, Publisher of the Catapult Book Group, said, "In just five years, the Catapult Book Group has built up an extraordinary foundation. Counterpoint has been publishing distinguished literary fiction and nonfiction for a quarter century, and Soft Skull has always been one of the most interesting, risk-taking independent presses in the US. Catapult's books, magazines, and classes have made a real impact by focusing our energy on elevating writers with important voices that deserve to be heard. I'm so proud of what our team has accomplished, and I'm thrilled to build upon this foundation with the support of the incredible people at PRHPS."
Jeff Abraham, President of Penguin Random House Publisher Services, said, "This is an all-star group of book people who are publishing for its publishing programs some of the most striking and influential writers working today, and we're proud to be partnering with them. Combining Catapult's fiercely independent approach with the supply chain might, sales force breadth, and technology of Penguin Random House, we expect to reach even more readers throughout the world on behalf of their authors."
Catapult Book Group consists of three literary imprints: Catapult, Counterpoint Press, and Soft Skull Press. Counterpoint Press's list covers a wide array of genres—fiction (both story collections and novels) and nonfiction (both narrative and subject-driven), all of which collectively focus on current affairs/politics, history, the environment, memoir, literary biography, religion, and philosophy. Catapult's books include literary fiction and artful narrative nonfiction from voices around the world, emerging and established, that honor the craft of writing and broaden the literary landscape in America and beyond. Soft Skull Press publishes books of every genre that engage art, culture, and current events in new and radical ways. All three imprints are committed to publishing diverse voices and literature in translation.
Catapult also publishes a National Magazine Award-winning digital magazine of narrative nonfiction and fiction. Catapult magazine writers have been awarded the Pushcart Prize, nominated for the Caine Prize for African Writing and the James Beard Journalism Award, and featured in The Best American Essays and other Best American anthologies.
Catapult's classes offer affordable, day-job-friendly creative writing classes (both in person and online) for emerging and established writers. Those classes—including 12-month book generators and single-day master classes—are taught by acclaimed, accomplished writers from around the world, while editing and publishing classes are led by industry professionals at the height of their careers.
Penguin Random House Publisher Services, a Penguin Random House company, is the book industry's leading provider of sales and distribution services to premium third-party publishers. Its wide range of service offerings includes sales, warehousing, physical and digital distribution, credit and collection, marketing, and information technology. Its portfolio of clients includes Beacon Press, DC Comics, Rizzoli, Melville House, New York Review Books, Shambhala, and many others. www.prhpublisherservices.com
# # #
Posted: June 16, 2020