PRHPS to Distribute Nobrow/Flying Eye Books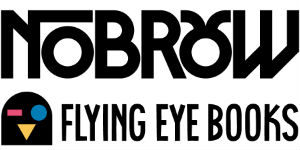 Penguin Random House Publisher Services (PRHPS) has signed a new client, Nobrow/Flying Eye Books.  They will be joining PRHPS effective April 1, 2018.  
Nobrow is a fast-growing, award-winning children's publisher focused on beautifully illustrated books with compelling stories.  Bestselling titles include Shackleton's Journey (selected as a New York Times best-illustrated children's book); Professor Astro Cat's Frontiers of Space; and the Hilda series, which will launch as a Netflix series in spring 2018.
With approximately 100 titles in print and publishing 25 to 30 new titles per year, Nobrow is currently distributed by Consortium (Ingram/Perseus).  PRHPS will be responsible for North American sales for Nobrow/Flying Eye.
For more information, visit http://nobrow.net and http://flyingeyebooks.com.
Posted: July 28, 2017