PRH's 750K Book Donation to First Book is Featured on CNN's "Impact Your World" Series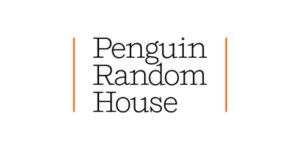 Penguin Random House's donation of 750,000 books to First Book as part of READ TOGETHER, BE TOGETHER is featured on CNN International's "Impact Your World" series. This special series showcases how companies around the world are giving back during the COVID-19 crisis. We are honored to be included.
This donation is one of the many ways Penguin Random House is helping communities affected by the pandemic. To meet the urgent need expressed by educators coping with school closures as a result of COVID-19, the donated books will be sent to programs and schools that are currently delivering books, food, and supplies to our youngest citizens who are isolated and locked out of a learning environment. Penguin Young Readers and Random House Children's Books donated the books, many of which are the brand books and classic stories that kids love, including LLAMA LLAMA GIVES THANKS by Anna Dewdney, CHOMP by Carl Hiaasen, BETWEEN SHADES OF GRAY by Ruta Sepetys, and THE CAT IN THE HAT SONGBOOK by Dr. Seuss.
Madeline McIntosh, CEO of Penguin Random House U.S., said about the donation, "It is a privilege to again join with First Book to help bring our authors' and illustrators' works to children and communities in need. We know that books have the power to connect and sustain us, particularly in challenging times, and we want to do all we can to directly reach children and ensure we are developing lifelong readers."
To see more stories in the "Impact Your World" series, click here: https://cnn.it/2YEIkQl
Posted: May 7, 2020