PYR Publishes Commemorative Edition of Amanda Gorman's "THE HILL WE CLIMB: An Inaugural Poem for the Country"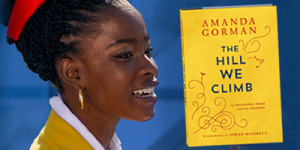 On January 20, 2021, Amanda Gorman captivated the nation, and the world, with her delivery of "The Hill We Climb" at President Joe Biden's inauguration. At age 22, Gorman was the sixth and youngest poet to deliver a poetry reading at a presidential inauguration, joining a select group that includes Maya Angelou, Richard Blanco, and Elizabeth Alexander. Her recitation of "The Hill We Climb" received widespread praise from media and thought leaders, who called the poem "dynamic" (NPR), "wondrous" (People), and "deeply rousing and uplifting" (Vogue). Former First Lady Michelle Obama tweeted "With her strong and poignant words, @TheAmandaGorman reminds us of the power we each hold in upholding our democracy." And CNN's Van Jones said, "Hearing @TheAmandaGorman recite her poetry at the inauguration was, without question, the highlight of this historic week. A supernova burst onto the scene when she stepped on that stage."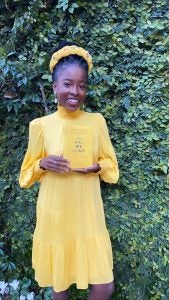 Today, March 30, Viking Books, an imprint of Penguin Young Readers, publishes THE HILL WE CLIMB: An Inaugural Poem for the Country, a jacketed hardcover edition of Gorman's stirring poem, featuring a foreword by Oprah Winfrey. The edition will have a first printing of 1.5 million copies.
The audiobook edition is also available from Penguin Audio, read by Gorman with foreword read by Winfrey. A Spanish language edition will be released in the U.S. by Lumen on May 4.
In her recent interview with Oprah Winfrey, Gorman talked about how she felt following her reading at the inauguration: "It felt meaningful, not only for me, but in a broader sense, because it was kind of looking up and saying, this is something that the world needed to hear and that I needed to write. Very rarely do you get that type of luxury as a poet, in which your words aren't just meeting a moment, but making a moment in history. And that is something that I'm still absorbing."
In an interview yesterday with Robin Roberts for Good Morning America, Amanda said: "It's such a huge dream of mine to be published, and to have this type of work, to be available to people, is just amazing."
Amanda spoke about reaching children through her poetry: "To me, it's just as important to speak at an inauguration as it is still for me to see these moments where you have young students in their classrooms reading the poem, or you have parents reciting it to their families.
"Hopefully I can be the entry point, and not the exit, to poetry, in these young students' lives. So using me as the beginning into their exploration of literature, but in no way, the end."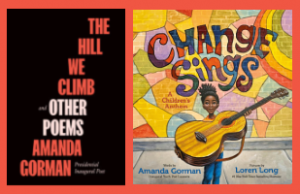 "The Hill We Climb" will also be included in Amanda Gorman's breakout poetry collection, THE HILL WE CLIMB and OTHER POEMS, scheduled for publication on September 21, 2021 alongside her debut picture book, CHANGE SINGS: A Children's Anthem, illustrated by #1 New York Times bestselling illustrator Loren Long. Both publications will also have first printings of one million copies each.
Posted: March 30, 2021