PYR to Launch New Imprint, Flamingo Books, Helmed by Margaret Anastas in Spring 2021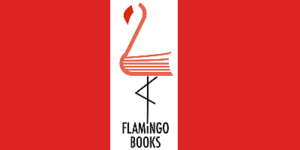 Viking Children's Books, an imprint of Penguin Young Readers, will launch a new imprint, Flamingo Books, in spring 2021. Helmed by Vice President and Publisher Margaret Anastas, the editor behind modern classics such as Fancy Nancy and Pete the Cat, Flamingo will focus on publishing commercial picture books and picture book franchises.
The inaugural list will include:
I Am Smart, I Am Blessed, I Can Do Anything! by Alissa Holder and Zulekha Holder-Young; illustrated by Nneka Myers (January 2021) Based on a viral video comes the story of one boy's positive energy and how a sunny outlook can turn everything around.
Hello World by Kelly Corrigan; illustrated by Stacy Ebert (April 2021) From New York Times

bestselling author Kelly Corrigan comes a story about moving on and all the incredible people you'll meet along the way who will shape who you become.

Hugo and the Impossible Thing by Renée Felice Smith and Chris Gabriel; illustrated by Sydney Hanson (March 2021) A brave little dog learns that no matter how challenging something might seem, nothing is impossible with determination and help from some good friends.
Margaret Anastas said, "I'm thrilled to be creating an eclectic list that features bestselling authors and celebrities but also shines a spotlight on new authors and illustrators. I feel so fortunate to bring these books into the world with the amazing Penguin Young Readers Group.."
"Margaret is a crackerjack editor," added bestselling author Kelly Corrigan. "I'm beside myself to be in the Flamingo family. Pure joy."
Mrs. Anastas joined Penguin Young Readers in October 2019. She was previously editorial director at HarperCollins Children's Books, where she developed the bestselling multi-format brands Fancy Nancy and Pete the Cat, as well as bestselling picture books such as Not a Box by Antoinette Portis, Dear Girl by Amy Krouse Rosenthal, The Bad Seed and The Good Egg by Jory John, and I've Loved You Since Forever and You Are My Happy by Today Show anchor Hoda Kotb.
Posted: July 13, 2020