PYR to Launch New Imprint, Rocky Pond Books, Helmed by Lauri Hornik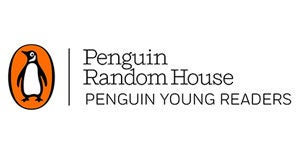 Penguin Young Readers will launch a new imprint, Rocky Pond Books, helmed by Lauri Hornik, longtime publisher of Dial Books for Young Readers, and editor of many award-winning and bestselling books, including Counting by Sevens by Holly Goldberg Sloan, The Book With No Pictures by B.J. Novak, Turning 15 on the Road to Freedom by Lynda Blackmon Lowery, Dancing at the Pity Party by Tyler Feder, and the Ordinary People Change the World series, written by Brad Meltzer and illustrated by Christopher Eliopoulos.
The imprint will publish books for two through teen, both fiction and nonfiction, with a focus on mental health and social-emotional learning and on seeking out exceptional debut authors and illustrators. The inaugural list will publish in spring 2023. Jen Klonsky, President and Publisher, Putnam Books for Young Readers and Razorbill, will assume leadership of Dial Books for Young Readers, effective immediately.
Lauri Hornik said, "It has become more and more important to me to provide books that offer comfort and support. That comfort might be through a belly laugh or a gorgeous, genuine expression of what it means to be human, or seeing yourself and your culture depicted on the page. That support might be through a picture book that sparks empathy, or an inspiring nonfiction read about a hero or important moment in history. And above all, I am committed to publishing mental health content – books that start conversations, that provide a step toward healing, and that show readers they aren't alone. I'm so excited to now be dedicating myself full-time to editing, and thus bringing more of these much-needed books to kids and teens."
Jen Loja, President, Penguin Young Readers, said, "I am delighted to see Lauri Hornik take on her own imprint. It is the perfect next step in her already long and lauded career. She has brought so many of our favorite voices to the world in her time at Dial Books for Young Readers, and I can't wait to see her add more wonderful creators to her existing list of trusted authors and illustrators. And I am delighted that the team at Dial will continue to thrive under the new leadership of Jen Klonsky. Jen has made such an impact here at Penguin as publisher of Putnam and Razorbill. Her vision for both list building and career growth (for her team and for our creators) is key to our continued growth. Under her guidance, Dial's incredible team of editors and designers will continue to publish acclaimed, award-winning and bestselling books that support Dial's mission and continue its legacy of excellence in the young readers space. So many exciting things ahead!"
Jen Klonsky, President and Publisher, Putnam Books for Young Readers and Razorbill, said, "I have had a front row seat in the admiration section watching Lauri Hornik and the Dial team for the last four years. I know them to be a passionate group with a list that is intentional, innovative, and fun and I can't wait to join them. Following Lauri will not be easy but working alongside Nancy Mercado and Lily Malcom—experts in all they do and in the Dial business—will make it possible. I'm so excited to work with them and with the whole team."
Lauri Hornik joined Penguin in 1999 as the editorial director of Dial and was named Publisher of Dial Books for Young Readers in 2005. In her time at Penguin, she has edited the National Book Award Finalists A River Between Us by Richard Peck and The Rules of Survival by Nancy Werlin; Caldecott Honor Book One Cool Friend illustrated David Small; Coretta Scott King Honor Books How I Discovered Poetry by Marilyn Nelson and The Moon Over Star illustrated by Jerry Pinkney; Boston Globe–Horn Book Honor Books It's Only Stanley by Jon Agee and The Best Man by Richard Peck; New York Times Ten Best Illustrated Book A Nation's Hope illustrated by Kadir Nelson; and the New York Times Bestsellers Counting by Sevens by Holly Goldberg Sloan, The Boy who Harnessed the Wind by William Kamkwamba, The Book With No Pictures by B.J. Novak, and If I Built a School by Chris Van Dusen; among others.
Jen Klonsky joined Penguin Young Readers in 2018 as the publisher of Putnam Books for Young Readers, and assumed leadership of Razorbill later that year. She has published books by bestselling and award-winning creators including Sabaa Tahir, Renee Ahdieh, Ayana Gray, Jessica Goodman, Melissa de la Cruz, Krystal Sutherland, Stacey Lee, Katherine Arden, Matt de la Pena, Christian Robinson, Yuko Shimizu, Jan Brett, and many others. She has edited Frankly in Love by David Yoon, the Girl Stuff series by Lisi Harrison, and I Don't Want to Read This Book by Max Greenfield, illustrated by Mile Lowery. Prior to joining Penguin, Klonsky was Editorial Director at HarperCollins Children's Books.
Posted: February 3, 2022