PYR To Publish Debut Picture Book By Bestselling, Pulitzer Prize-Winning Author Junot Díaz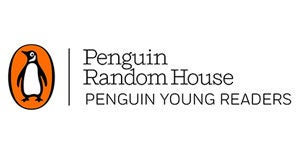 Junot Díaz, the New York Times bestselling and Pulitzer prize winning author of The Brief Wondrous Life of Oscar Wao and This is How You Lose Her, will publish his debut picture book with Penguin Young Readers on March 13, 2018. Illustrated by Leo Espinosa, Islandborn celebrates cultural diversity in America and our imagination's boundless ability to connect us–to our families, to our past and to ourselves. Nicole Aragi at Aragi, Inc. brokered the deal for World rights with Namrata Tripathi, Editorial Director, Dial Books for Young Readers. Islandborn will have a first printing of 150,000.
"Every kid in Lola's school was from somewhere else. Hers was a school of faraway places." So when Lola's teacher asks the students to draw a picture of where their families immigrated from, all the kids are excited. Except Lola. She can't remember The Island–she left when she was just a baby. But with the help of her family and friends, and their memories –joyous, fantastical, heartbreaking, and frightening–Lola's imagination takes her on an extraordinary journey back to The Island.  As she draws closer to the heart of her family's story, Lola comes to understand the truth of her abuela's words: "Just because you don't remember a place doesn't mean it's not in you."
"When my goddaughters were young, they asked me to write a book about kids like them," said Junot Díaz, "by which I took to mean super-curious kids who loved to read and draw and ask questions, and whose families had crossed continents to get where they are at.  ISLANDBORN is the book promised all those years ago – for my goddaughters and anyone who has ever wondered about their family's 'faraway place'."
Namrata Tripathi added, "All readers deserve to see their stories reflected on the page. Junot Díaz's debut picture book is a gift to the many readers whose lives cross borders and Leo Espinosa's exuberant art reflects how ISLANDBORN is truly a celebration of their stories. Dial is incredibly proud to publish this book and I hope it will be cherished across many generations in many families."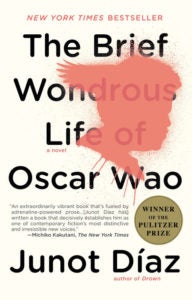 Junot Díaz was born in the Dominican Republic and raised in New Jersey. He is the author of the critically acclaimed Drown; The Brief Wondrous Life of Oscar Wao, which won the 2008 Pulitzer Prize and the National Book Critics Circle Award; and This Is How You Lose Her, a New York Timesbestseller and National Book Award finalist. A graduate of Rutgers University, Díaz is currently the fiction editor at Boston Review and the Rudge and Nancy Allen Professor of Writing at the Massachusetts Institute of Technology.
Leo Espinosa is an award winning illustrator and designer from Bogotá, Colombia, whose work has been featured in The New Yorker, Wired, Esquire, The New York Times, The Atlantic, and more. Leo's illustrations have been recognized by American Illustration, Communication Arts, Pictoplasma, 3×3, and the Society of Illustrators. Leo lives with his family in Salt Lake City, Utah.
Posted: July 19, 2017