Random House Children's Books Partners with Ebony Jr. Brand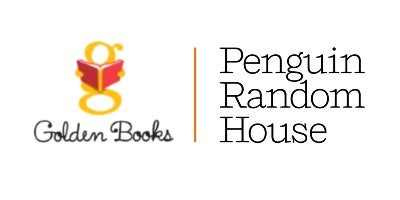 Random House Children's Books will publish a new line of books within the Little Golden Books imprint, in partnership with Ebony Media Publishing's Ebony Jr. imprint, as announced today by Sonali Fry, Vice President & Co-Publisher, Crown BFYR, and Vice President & Publisher, Little Golden Books and Sesame Street. The books will be packaged by Lavette Books and written and illustrated by Black creators. Titles will be geared toward children ages 2 to 5 and include nonfiction and fiction. 
RHCB's new line of books will support Ebony Media Publishing's mission to ignite a love of reading and a love of self in Black children, profiling cultural icons and celebrating families and holiday traditions. With an over 75-year history of amplifying Black voices, the Ebony brand is one of the most recognizable names in America. Ebony Jr. magazine was created in 1973 and remained in print until 1985, featuring stories, comics, puzzles, and cartoons centering Black children.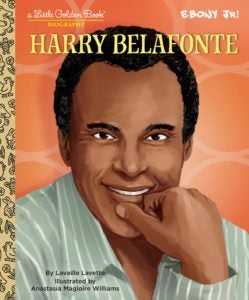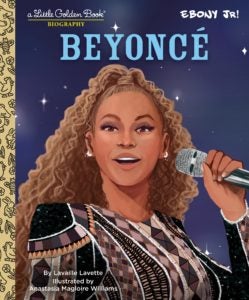 The first two Little Golden Books titles will be biographies celebrating the accomplishments, creativity, and undeniable influence of people of color from all walks of life. HARRY BELAFONTE: A LITTLE GOLDEN BOOK BIOGRAPHY and BEYONCE: A LITTLE GOLDEN BOOK BIOGRAPHY—both on sale January 10, 2023—will chronicle each star's rise to fame and cultural legacy. Both will be written by bestselling editor and author Lavaille Lavette, with illustrations from Anastasia Magloire Williams. 
"We're very excited to be partnering with such an iconic brand on stories for young readers, and look forward to continuing to collaborate with Ebony Jr! together with Lavaille Lavette on additional publishing in the future," says Fry. "The Ebony brand has had a tremendous impact on American culture, and these new books provide such important representation for young Black readers and their families." 
Posted: September 30, 2022