Random House's Hilary Redmon on Her Colorful Path to Publishing, and Editing EDUCATED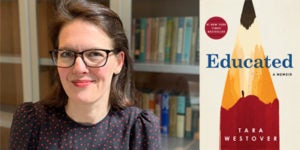 Individuals can take many different paths to careers in book publishing. The route taken by Hilary Redmon, Vice President & Executive Editor, Random House, was particularly circuitous.. Among Redmon's career highlights: she edited Tara Westover's acclaimed #1 New York Times bestseller EDUCATED – an unforgettable memoir about a young girl who, kept out of school, leaves her survivalist family and goes on to earn a PhD from Cambridge University. The book has been on The New York Times bestseller list for more than a year (57 weeks and counting). To watch Westover's recent appearance on The Ellen Show, click here.
In this "Three Questions for an Editor" interview, Redmon tells us about her pre-Random House life, her first editorial experiences, why EDUCATED resonates with so many readers, and the process of working with Westover on her book.
How did you get into publishing?
I started a theater company right before I graduated from college, and, in order to support myself, I assembled what one agent referred to as a "dog's breakfast" of a resume–waitressing, light construction, tutoring, freelance writing, filing, answering phones, data entry, even casting. Then, after years of trying to avoid getting tied down to an office job, I learned two things: 1.) I craved the structure of an office job 2.) If I spent all my time waiting to do the work I loved rather than actually doing it, I might be missing the point. I decided to quit acting.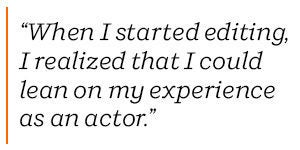 I had always been a reader, and I heard about an editorial assistant position at Penguin through a friend. I was 27, I had never read a contract, and, to this day, I think I was hired because I'd put "Scholastic" on my resume, not thinking to distinguish it from the Scholastic children's magazine division where I wrote science articles for fourth graders ("Small birds eat insects. Peregrine falcons eat small birds."). But I liked Publishing immediately. There was all this curiosity but also, so much impatience!
Later, when I started editing, I realized that I could lean on my experience as an actor a little bit. Like editors, actors on stage need to develop a keen sense of what the audience needs to understand a story, of where and when to deploy information. Not incidentally, I was very lucky with my early bosses: Stephen Morrison, who hired me, was a former scout who immediately encouraged me to cold-email authors and find odd opportunities to buy books. Wendy Wolf and Rick Kot took me on as their Assistant Editor and entrusted me with big serious nonfiction manuscripts right away. Wendy took the time to train me as an editor and then fought to help me acquire projects. They all kind of nudged me into a position where I could get some real work done.
Why do you think EDUCATED has resonated with readers? What about it stood out in this particular climate?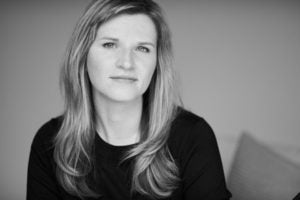 Tara brings us into the living rooms, scrapyards, and pick-up trucks of a population that might seem marginal and Trump adjacent. But I think the book has found its footing because it's universal. The people we find in her world are indelible, sometimes brutal, but also very human because Tara loves them and allows us to see them in all their complicated glory. When she leaves this insular world and goes to college, the extremity of her situation sets classic adolescent struggles into high relief. Most people have heard of the Holocaust, but everyone knows what's it's like to feel stupid in a classroom. Anyone paying attention in college is confronted with discordant views and given the opportunity to re-evaluate basic tenets of their upbringing.
So it's especially inspiring to see this brilliant person mired in self-doubt nonetheless navigate a new world and forge an intellectual identity. Then, without disavowing it, she shows us how much this education has cost her. She loses her place in her family. Most adolescents suffer separation anxiety and growing pains as they move on from their parents. Tara's situation is a heightened version of this painful process.
Describe your editing relationship with Tara Westover.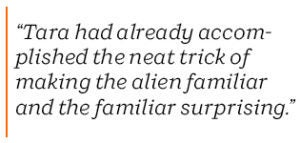 Tara brought so much to the table–the first act of the manuscript on submission read like a series of vivid short stories. She had such assurance on the page–especially for a first time writer—and such a highly developed technique. She had already accomplished the neat trick of making the alien familiar and the familiar surprising.
Once we started working together, we tried to deepen and extend what would become the second act: leaving the mountain for college—the first shock at BYU and then the deeper intellectual transformation at Cambridge. In the original manuscript, Act III – her attempt to reconnect with her family and the choices it forced her to make–was just a few pages long. With very little prompting from me, Tara built the structure you see now. She always knew where she wanted to land. We worked mainly to make that landing seem inevitable.
Posted: March 26, 2019