Ransom Riggs Kicks Off MISS PERERGRINE'S MUSEUM OF WONDERS Tour Tonight at NYC's The Strand
This week brings the release of MISS PEREGRINE'S MUSEUM OF WONDERS: AN INDISPENSABLE GUIDE TO THE DANGERS AND DELIGHTS OF THE PECULIAR WORLD FOR THE INSTRUCTION OF NEW ARRIVALS  by internationally bestselling author Ransom Riggs.
Filled with everything readers need to know about the peculiar world and how to survive it, MUSEUM OF WONDERS is the latest entry in the beloved series that sold over 10 million copies, has been translated into over 40 languages, was adapted into a film by Tim Burton that hit #1 at the box office, and has become one of the most iconic fantasy series of this millennia.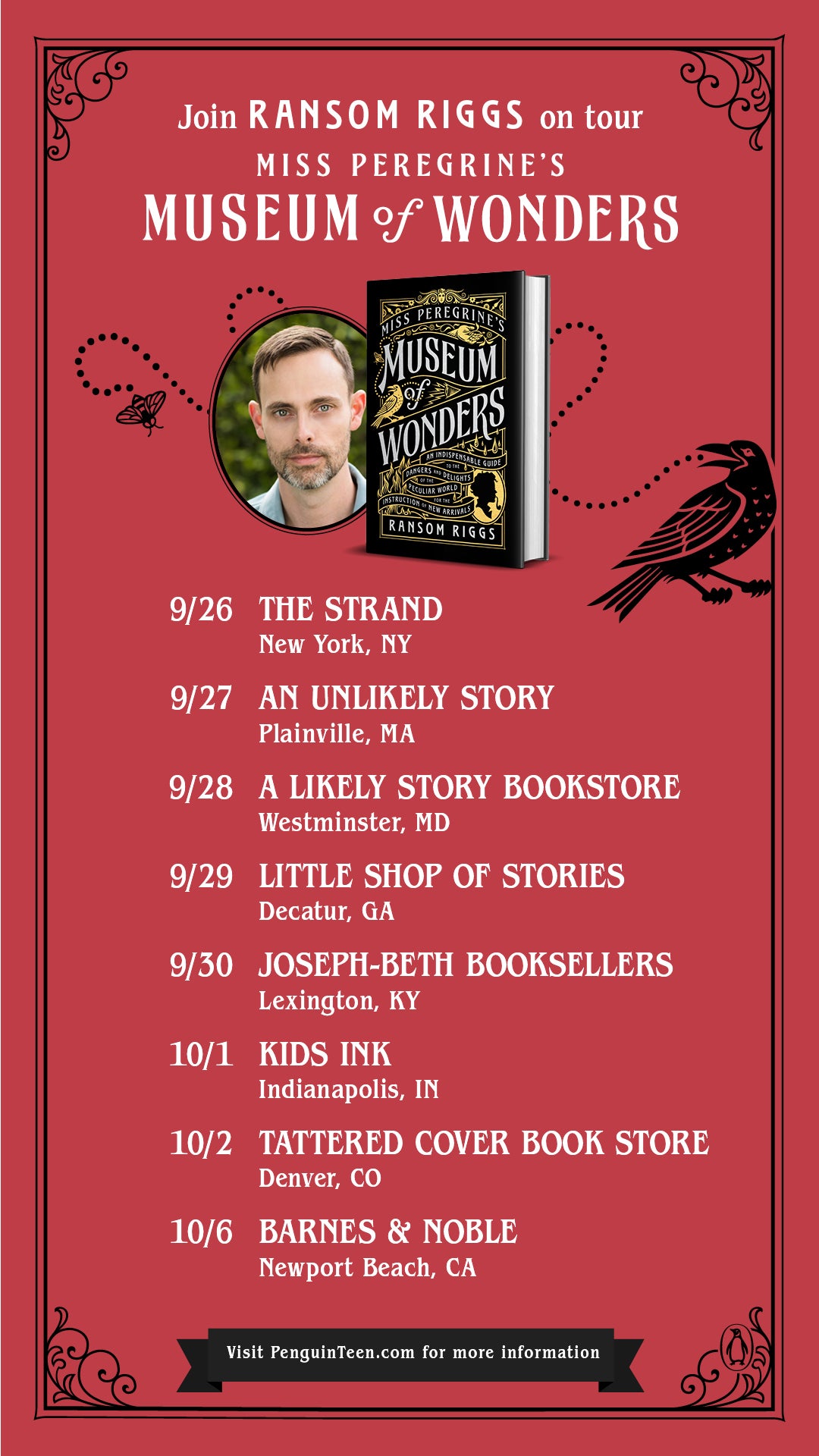 On writing the new book, Ransom Riggs said, "After six novels of Jacob Portman's harrowing adventures among the peculiars, MUSEUM OF WONDERS was a joyful opportunity to play in the world I'd spent so long building — and to build it out even more. I can't wait to share all the peculiar new stuff that's packed into it. It's both a capstone to the series and a starting place for new readers, and it might be the most fun I've had writing a book."
Riggs will kick off his 8-city tour with an in-person event at The Strand tonight @ 7pm that will include giveaways and a Peregrine-themed photo opportunity followed by a presentation from the author, audience Q&A, and signing.
Upcoming stops include Boston, MA; Baltimore, MD; Decatur, GA; Lexington, KY; Indianapolis, IN; Denver, CO; and Newport Beach, CA. Check out the complete tour details at PenguinTeen.com.
Posted: September 26, 2022