Readerlink Awards Penguin Random House Childrens Publisher of the Year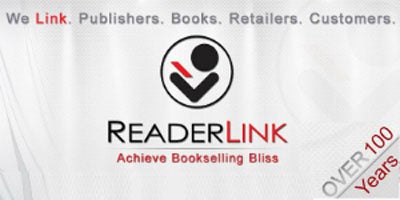 Our highly respected distribution customer partner, Readerlink, the largest full-service book distributor in North America, held their annual National Awards Dinner on August 30, and Penguin Random House was honored as Readerlink Children's Publisher of the Year.
We also were Finalists for the Premiere Publisher Partner Award, and our colleagues Erin Reilly and Jessica Wells were nominees for Sales Partner of the Year.
Finalist nominations in the seven Publisher Award categories  were determined by such criteria as overall sales evaluation; operations performance; and retailer-promotion support and collaboration.
Readerlink supplies our Adult and Children's fronlist and backlist hardcover, trade, and paperbacks to leading non-trade channel mass merchants, warehouse clubs, department stores, and drug stores, among them Target, Walmart, Costco, and Toys R Us.
We join Readerlink in congratulating our colleagues companywide—in particular our Mass Merchandise Sales, Random House Children's and Penguin Young Readers Groups, and Erin and Jessica—for their commitment and excellence in achievement.
Posted: August 31, 2017