Readerlink Names PRH Top 2018 Children's Publisher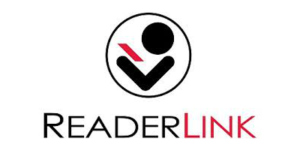 Readerlink, North America's largest full-service book distributor, has honored Penguin Random House as its 2018 Children's Publisher of the Year.
The award was bestowed last night, March 20, at Readerlink's National Awards Dinner in Chicago, attended by several of our Mass Merchandise Sales executives. This is our second consecutive win in this category, having been previously recognized for our Children's publishing in August 2017, at their most recent previous Awards ceremony.
Finalist nominations in the seven Publisher Award categories were determined by such criteria as overall sales evaluation; operations performance; and retailer-promotion support and collaboration.
We also were among the three finalists in the respective Adult Fiction, Adult Non-Fiction, and Premier Publisher categories.
A valued and enormously respected distribution customer and partner of ours, Readerlink supplies our Adult and Children's frontlist and backlist hardcover, trade, and paperbacks to leading non-trade channel mass merchants, warehouse clubs, department stores, and drug stores, among them Target, Walmart, Costco, and Toys R Us.
On behalf of Readerlink, we congratulate our Penguin Young Readers and Random House Children's Publishing Groups–and–of course, our Mass Merchandise Sales team, and Distribution Centers support staff.
Posted: March 21, 2019