Register to Virtually Attend the 2022 AAP General Meeting, Featuring Anne Applebaum, Viola Davis, Idina Menzel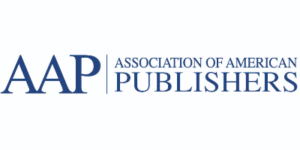 The Association of American Publishers (AAP) is hosting its Annual General Meeting on Monday, May 9 at 12:00 PM (ET) via Zoom. You are invited to attend this free virtual event. To register, click here.
The Annual General Meeting brings prominent CEOs, emerging leaders, and executive teams from various publishing houses together to discuss developments in public policy. The event will feature interviews with Anchor author Anne Applebaum and Viking Books for Young Readers author/award-winning actress Viola Davis as well as keynote speeches from the CEO of the American Psychological Association, Dr. Arthur Evans, Jr. and acclaimed singer, songwriter, and actress, Idina Menzel.
During the meeting, the AAP will also present leadership reports from AAP Board Chairman Michael Pietsch, CEO, Hachette Book Group, and AAP President and CEO Maria Pallante with remarks from Senator Thom Tillis, recipient of the 2022 Distinguished Public Service Award, and Raúl Figueroa Sarti, recipient of the 2021 International Freedom to Publish Award.
Posted: May 4, 2022