Reminder to Register for Tomorrow's Poets & Writers Gala, with Stacey Abrams, Margaret Atwood, Oprah Winfrey and Many Others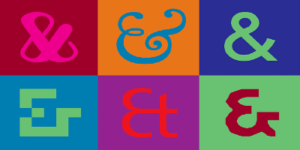 One of the literary industry's biggest events, the Poets & Writers Annual Gala, will take place virtually this year and is open to all Penguin Random House employees! Join us at 7pm EST on Thursday, March 25 for a star-studded program emceed by PRH author Stacey Abrams. Joy Harjo, U.S. Poet Laureate, will open the event with a poem. Oprah Winfrey will be Poets & Writers' special guest, and the Cornelius Eady Trio will contribute a musical performance.
Dozens of authors, including Margaret Atwood, Chimamanda Ngozi Adichie, Judy Blume, Major Jackson, Marlon James, Rebecca Makkai, Arthur Sze, Charles Yu, Isabel Wilkerson, Cheryl Strayed and others, will also make appearances.
Tickets are free. Please RSVP here to secure your spot.
Penguin Random House is proud to be the premier underwriter of the event and a longtime supporter of Poets & Writers. Founded in 1970, Poets & Writers is the nation's largest nonprofit organization serving creative writers. Last year, they created an emergency fund that provided disaster relief grants to 150 writers in thirty-three states, as well as a new funding opportunity for BIPOC writers in Detroit, Houston, and New Orleans as part of their new national initiative "United States of Writing." Poets & Writers also awarded mini-grants to hundreds of writers who took part in literary events, and offered technical support as many pivoted to online readings and workshops.
We hope you'll join us virtually for what is sure to be an amazing evening!
Posted: March 24, 2021