RH Group News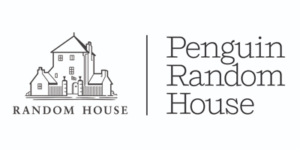 Broadway Books Trade Paperback, an imprint of the Random House Group, will publish THE IMPEACHMENT REPORT: The House Intelligence Committee's Report on its Investigation into Donald Trump and Ukraine, with a foreword by #1 New York Times bestselling author Jon Meacham, winner of the Pulitzer Prize, on Tuesday, December 17th, with the E-book edition available on Friday, December 13th. A Penguin Random House Audiobook, featuring Mr. Meacham recording his foreword and additional narrators, will be available for download on Tuesday, December 10th.
This landmark document details the findings of the House Intelligence Committee's historic investigation of whether President Donald Trump committed impeachable offenses when he sought to have Ukraine announce investigations of former Vice President Joe Biden and his son Hunter. A damning, blow-by-blow roadmap through the president's attempts to "use the powers of his office to solicit foreign interference on his behalf in the 2020 election," the impeachment report is necessary reading for every American concerned about the fate of our democracy.
Jon Meacham is a Pulitzer Prize–winning biographer. He is the author of the New York Times bestsellers Thomas Jefferson: The Art of Power; American Lion: Andrew Jackson in the White House; Franklin and Winston: An Intimate Portrait of an Epic Friendship; Destiny and Power: The American Odyssey of George Herbert Walker Bush; Songs of America, and The Soul of America: The Battle for Our Better Angels. He holds the Rogers Chair in the American Presidency and is a distinguished visiting professor at Vanderbilt University, is a contributing editor to Time, and is a fellow of the Society of American Historians.
Broadway is an imprint of Random House, and Random House Audio is an imprint of the Penguin Random House Audio Publishing Group.
Posted: December 5, 2019