RHCB Author David Levithan Kicks Off B&N Pride Month Campaign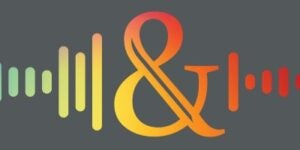 To celebrate the start of Pride Month, Random House Children's Books author David Levithan appeared on the Barnes & Noble Poured Over podcast to talk about his 2003 debut, Boy Meets Boy, and much more. Listen to this podcast here. B&N has an exclusive edition of the novel on sale now, featuring a refreshed cover and new back matter.
Levithan also posted an original piece, "Taking Pride in Queer YA," on the B&N blog. Levithan wrote, in part, "To be queer in America right now is to constantly behold things you don't believe would have been possible twenty years ago. Alice Oseman, the creator of Heartstopper in both printed and televised form, also has this caring consciousness for LGBTQIA+ teens, and one of the marvels of my career so far has been to see how such feeling, conviction, and empathy is shared by so many other YA writers. When my first queer YA novel, Boy Meets Boy, was published in 2003, the number of queer YA novels per year was measured by the dozens, if we were lucky; now it is measured by the hundreds." To read Levithan's complete essay, click here.
Posted: June 7, 2022