RHCB Expands Berenstain Bears Publishing Program with New Faith-Based Series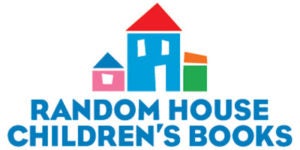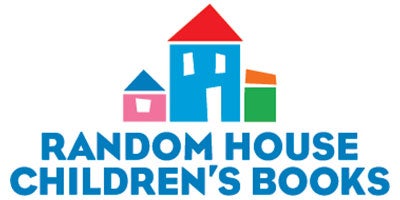 Random House Books for Young Readers, an imprint of Random House Children's Books, will expand their Berenstain Bears publishing program with a new series of faith-based picture books featuring the beloved characters, it was announced by Sonali Fry, VP, Publishing Director of Classic Brands and Preschool at Random House Books for Young Readers. Written by Michael Berenstain, the son of creators Stan and Jan Berenstain, the first title in the ten-book Gifts of the Spirit series will be published on February 2, 2021.
With Gifts of the Spirit, Random House Children's Books will become the primary publisher of original, faith-based content for the franchise, while continuing to publish classic Berenstain Bears titles in various formats.
Each all-new story will open with a Biblical quotation and impart a faith-based lesson for young readers. With colorful illustrations, gentle wisdom, and family-friendly humor, the stories are perfect for family read-alouds. The first book in the series, CARING, will publish on February 2, 2021, followed by SHARING in August 2021. Additional upcoming titles in the series are LOVE, FAMILY, TRUST, FAIRNESS, HONESTY, GOODNESS, HAPPINESS, and POLITENESS, which will be published through January 2024. Titles will also be released in board book format one or two years following their initial release.
Random House Children's Books has been a longtime publisher of the Berenstain Bears books. The iconic characters, created by husband and wife Stan and Jan Berenstain, made their debut in 1962. The Berenstain Bears broke new ground in children's books by focusing on the issues common to all families with children and imparting moral lessons. Over generations, the books have sold more than 100 million copies and expanded to over 300 titles, as well as television series and product lines.
"The Berenstain Bears is one of the most recognizable and beloved franchises in children's books publishing, with stories that have entertained and educated generations of young readers," says Fry. "We're so excited to be publishing these new original titles with faith-based themes that we know will resonate with families."
Says Berenstain, "I am thrilled to be launching this new Berenstain Bears faith-based series with Random House, the original home of my family's family of bears. This will be a homecoming for me personally, as well. My memories of Random House go back to the early sixties, when my parents would return home from trips to New York, tired but enthused, with tales of their creative meetings with the series's first editor, Ted Geisel (aka Dr. Seuss). Some additional firsts were my own first job working at Random House as a designer and, later, the publication of some of my first books there. I am deeply grateful for the opportunity to create the Berenstain Bears' Gifts of the Spirit series. I hope it will continue the tradition of bringing a positive, family-friendly message from the Berenstain Bears to all our readers."
Michael Berenstain is an author and illustrator of children's books. He is the son of Stan and Jan Berenstain, creators of the popular Berenstain Bears series of picture books. Like Stan and Jan before him, Mike draws on his own experiences as a parent (and now grandparent) to inspire the family themes he writes about—including Gifts of the Spirit, a new line of faith-based books featuring the Berenstain Bears. He lives and works in the rolling countryside of eastern Pennsylvania—a place that looks very much like Berenstain Bear Country.
Posted: September 14, 2020