RHCB President & Publisher Barbara Marcus Shares "3 Things You Can Do To Make Literacy More Accessible"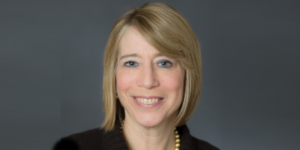 On the occasion of last week's International Literacy Day, Barbara Marcus, President & Publisher, Random House Children's Books and Women's Forum of New York member, responded to a question posed to her by the International Women's Forum: "What are the 3 most important things IWF members can do individually to make literacy more accessible to all?"
Barbara responded with three points and comments (excerpted below):
Value reading: "Think of yourself as an ambassador for reading. Read whatever you enjoy and share your love of reading with anyone and everyone … Give books as gifts to folks of all ages to help them see books as part of their lives. We often take reading as a given, as something that everyone values, but there are many people who have never had reading as part of their upbringing. You can change that."
Make literacy organizations high on the list of your charitable giving: "One of the ways you can make literacy more accessible is to donate to agencies that get books into the hands of children. These agencies understand that owning and/or access to books is the most important way to foster literacy."
Make time to volunteer to read: "There are also many programs where you can volunteer and read to children. Hospitals, schools, libraries, after school programs, churches—are open to having guests who are vetted to come in and read and talk to children about the importance of, and their love of reading. To share your favorite book or a story about how reading took you to a place you had never been to before, may be just the inspiration a child needs to open their first book and get hooked."
To read Barbara's complete commentaries in the International Women's Forum article, click here.
Posted: September 13, 2021