RHCB Sales Rep Kate Sullivan is NEIBA's 2018 Gilman Award Winner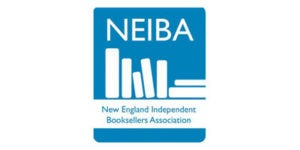 The New England Independent Booksellers Association (NEIBA) has announced that Random House Children's Books Sales Manager Kate Sullivan has won its 2018 Saul Gilman Award, for outstanding service as a sales representative to New England independent bookstores. Congratulations to Kate on this well-deserved honor.
In tandem with this recognition, the July 11 edition of NEIBA News leads off with a feature article on Kate that reads, in part: "Kate has always loved books, and was known to spend way too much time in the local library as a child; she even became a library volunteer during Junior High. Her first paying job with books was at Barnes & Noble in downtown Boston, where part of her job was to work with publisher reps on backlist orders, and she eventually became one of them as the NE rep for Pocket Books. After a couple of years she moved to Washington, DC to work for Ballantine Books but discovered that the mid-Atlantic states were a little too warm for a northern girl and moved back to New England. Due to some perfect timing (and Chuck Dresner) she became a rep for the Random House Merchandise Division, later renamed Random House Children's Books, and the rest is history, a 31-year history.
"When she's not selling, reading, merchandising, gift wrapping, driving, baking and selling some more, Kate can be found in a big old house in the country with her many rescue cats, inevitably doing a little more baking, gardening, home improving, and quilting. And always, more reading."
Posted: July 12, 2018