RHCB to Publish Khizr Khan's Debut Children's Book This Fall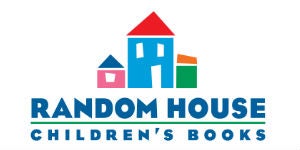 Alfred A. Knopf Books for Young Readers has acquired world rights for Pakistani American Gold Star father Khizr Khan's first book for young readers and will publish it this fall, it was announced today by Barbara Marcus, President & Publisher, Random House Children's Books. Mr. Khan is best known for the powerful speech he delivered during last summer's Democratic National Convention. THIS IS OUR CONSTITUTION, a middle-grade nonfiction hardcover, will release simultaneously with Khan's adult memoir, AN AMERICAN FAMILY (Random House), on November 14, 2017. Michelle Frey, Executive Editor for Alfred A. Knopf Books for Young Readers, will edit.
"I was so deeply moved by my first meeting with Khizr Khan—by his incredibly admirable personal journey, and also by the stories he shared about connecting with our nation's youth at various events across the country," says Ms. Marcus. "THIS IS OUR CONSTITUTION is an important book for young readers, families, and educators, and I am honored that Random House Children's Books will be its home."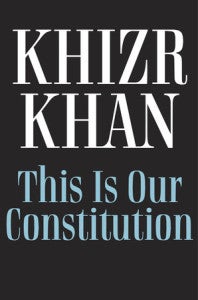 Mr. Khan says, "This book is my humble effort to pay tribute to our future leaders, the true custodians of our Constitution, and to all of the human dignities enshrined in our Bill of Rights, as the making of our republic continues."
THIS IS OUR CONSTITUTION will extend Mr. Khan's message to young readers, introducing them to the history and contents of the Constitution and Bill of Rights—what these documents say, and why they still matter. Mr. Khan will share his highly personal perspective on the relevance and importance of the Constitution, including a history of how it was drafted, passed, and amended, and highlighting some of the key turning points in its interpretation that he considers essential to understanding our country.
Khizr Khan grew up in Pakistan with few of the fundamental rights that are enshrined in the U.S. Constitution and his personal experiences and education inspired THIS IS OUR CONSTITUTION. Khan is deeply passionate about raising awareness of the rights and protections that the Constitution provides for every American, and calling attention to the symbol of hope it represents throughout the world.
Khizr and his wife, Ghazala, immigrated to America in 1980, and subsequently became citizens. Their middle son, Captain Humayun Khan, was killed in 2004 in a suicide attack near Baqubah, Iraq, and was posthumously awarded a Purple Heart and a Bronze Star. In 2016, Khizr and Ghazala attended the Democratic National Convention, where he delivered a speech honoring his son's sacrifice and stressing the importance of an inclusive America with liberty for all citizens. After the extraordinary response his speech received, he has taken this message on the road, delivering talks throughout the country.
Posted: May 25, 2017