Robert A. Caro to Receive 2016 Medal for Distinguished Contribution to American Letters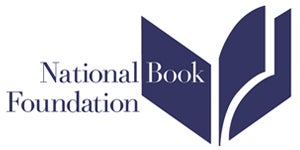 The National Book Foundation has announced that this year's Medal for Distinguished Contribution to American Letters will be presented to Robert A. Caro, the award-winning, bestselling Knopf/Vintage author of such books as THE POWER BROKER and The Years of Lyndon Johnson biographies. Our warm congratulations to Mr. Caro and everyone at Knopf and Vintage. 
The award, which comes with a $10,000 prize, is given annually to an author who has enriched our literary heritage over a lifetime of achievement. Throughout his illustrious career, Mr. Caro has demonstrated the power of biography to illuminate not just individuals but also the societies they influence and shape. His previous honors include a National Book Award, two Pulitzer Prizes, and three National Book Critics Circle Awards. In 2010, President Obama presented him with a National Humanities Medal.
"Robert Caro has long been one of our most treasured biographers," said David Steinberger, Chairman of the Board of Directors of the National Book Foundation. "His ability to understand power, privilege, and the unique ways in which that power has shaped American government and American cities throughout the 20th century is a road map that will endure because of its depth, breadth, and import, and we are honored to have the privilege to present him with this medal."
Dr. William P. Kelly will present the medal to Mr. Caro at the National Book Awards ceremony on Wednesday, November 16.
Previous recipients of this medal include John Ashbery, Judy Blume, Don DeLillo, E.L. Doctorow, Maxine Hong Kingston, Toni Morrison, John Updike and Eudora Welty.
Posted: September 22, 2016