Sanyu Dillon Interviewed by Forbes on the Future of Publishing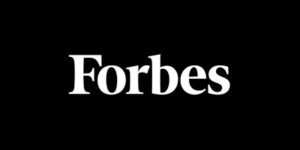 Sanyu Dillon, Chief Marketing Officer, Penguin Random House U.S., was interviewed by Forbes Women contributor Amy Shoenthal about the future of publishing, finding creative new ways to connect with readers, and her inclusive marketing strategy.
"I can't tell you the number of times when someone outside of the industry has said publishing is going to go away. They said that when ebooks launched, and they say it now.
I'm a lifelong reader and have always understood the power of a good book. As a parent, I understand how books are shaping future generations, and how those future generations perceive the world and their place in it. Books are unique in that way. People are reading more than ever despite the unlimited media options available, and that makes me optimistic.
According to our qualitative research, of all the media you can choose, books are the only thing that can make you feel better. Reading is a habit that people always want to get back into. The dopamine hit is unique."
To read the full interview, click here. Sanyu was also recently featured in Brand Innovator's CMO of the Week series and ClickZ's Marketing Masters podcast.
A warm congratulations to Sanyu for her excellent representation of Penguin Random House, and for championing the power of books and reading. As ever, we are grateful for her visionary leadership!
Posted: August 4, 2022