Sanyu Dillon Named to Diversity Woman Magazine's 'ELITE 100'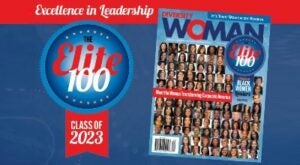 Diversity Woman Magazine has recognized Penguin Random House U.S. Chief Marketing Officer Sanyu Dillon as part of their third annual 'ELITE 100,' a list highlighting 100 exceptional Black women in the C-Suite and executive leadership.
Diversity Woman's ELITE 100 Class of 2023 features leaders at Fortune 500, Fortune 1000, Fortune Global 500, S&P 500 companies, and nonprofits who are spearheading complex transformations in their corporations, building morale through innovative programming, optimizing organizational culture through diversity, equity, and inclusion, and sustaining profitable bottom lines.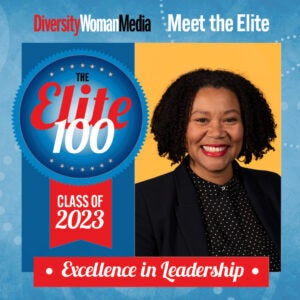 Additional executives who are featured include Rashida Jones, President, MSNBC, Vicky Free, SVP, Head of Global Marketing, Adidas, Cara Sabin, President, Beauty and Wellbeing, Unilever North America, and Maria Weaver, President, WMX, Warner Music Group, among many others.
"I am thrilled to celebrate the inspiring Black women featured in our Elite 100 Class of 2023 issue," said Dr. Sheila Robinson, founder of Diversity Woman Media, in a press release. "These impressive women are serving as the North Star for the rest of us. For years, companies have been saying that they cannot find qualified Black women executives for the corner office and boardrooms. This list proves otherwise."
Please join us in congratulating Sanyu on her visionary leadership and this well-deserved honor!
Posted: February 5, 2023