Sarah Jessica Parker Selects Mohsin Hamid's EXIT WEST as ALA Book Club Central SJP Fall Pick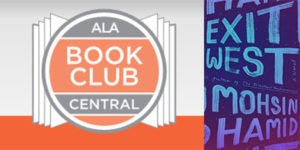 The latest American Library Association (ALA) Book Club Central SJP pick, chosen by Honorary Book Club Central Chair Sarah Jessica Parker, is EXIT WEST by Mohsin Hamid, published by Riverhead.  EXIT WEST has been shortlisted for the 2017 Man Booker Prize, longlisted for the ALA Andrew Carnegie Medal for Excellence in Fiction and is a finalist for the 2017 Kirkus Prize. 
Ms. Parker's second book selection for Book Club Central will be part of the kickoff of the 12th annual National Friends of Libraries Week, an initiative of United for Libraries to be held October 15-21, 2017. The celebration recognizes the advocacy and fundraising efforts of Friends of the Library groups across the country. Ms. Parker is an Honorary Lifetime Board Member of United for Libraries, a division of ALA.
"United for Libraries is excited to feature Sarah Jessica Parker's pick, EXIT WEST, as part of National Friends of Libraries Week," said United for Libraries President Steve Laird, president of the Reference Division of Infogroup. "Friends groups do so much on behalf of their libraries, from funding summer reading programs to hosting author events and sponsoring book clubs. As a board member of United for Libraries and honorary chair of Book Club Central, Sarah Jessica Parker is raising awareness about the integral role of Friends groups in the library."
Book Club Central, designed in consultation with expert librarians, provides the public with the very best in reading. It debuted this past summer and since that time has become a place for engaging content and helpful information for book clubs and readers everywhere.
Ms. Parker said, "Mohsin Hamid's EXIT WEST gives a deeply real, beautiful, intricate and electrifying look at what it means to be an immigrant right now. This tale of two people forced from their homeland and searching for a home elsewhere is transporting and illuminating. I was swept away by this gorgeous, otherworldly novel and I'm so excited to offer it as our second selection for Book Club Central, as I'm convinced every reader will feel the same."
As honorary chair of ALA's Book Club Central, Ms. Parker will make her next book selection this winter. Ms. Parker's inaugural pick for Book Club Central was No One is Coming to Save Us by Stephanie Powell Watts.
"I might not have become an avid reader in my childhood if it were not for the libraries where I spent countless hours, and so I might not have become a writer either," said Mr. Hamid. "I owe libraries a great deal. I am honored that Sarah Jessica Parker and the ALA have chosen EXIT WEST."
EXIT WEST is a timely love story that imagines the forces that transform ordinary people into refugees — and the impossible choices that follow — as they're driven from their homes to the uncertain embrace of new lands. Profoundly intimate and powerfully inventive, this book tells a story of love, loyalty and courage that is both completely of our time and for all time.
Michiko Kakutani of The New York Times wrote, "Writing in spare, crystalline prose, Hamid conveys the experience of living in a city under siege with sharp, stabbing immediacy." In a starred review, Booklist stated, "Caught in the whirlpool of refugees from around the world, Saeed and Nadia are tossed around like flotsam, the necessity of survival binding them together more than any starry-eyed notion of romance ever could…spellbinding writing." The New York Review of Books wrote, "Skillful and panoramic from the outset… [A] meticulously crafted, ambitious story of many layers, many geopolitical realities, many lives and circumstances."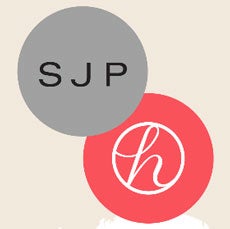 Ms. Parker launched SJP for Hogarth in partnership with Molly Stern, Senior Vice President and Publisher of Crown, Hogarth, Broadway, Crown Archetype, and Three Rivers Press. SJP for Hogarth will selectively publish high-quality works of fiction by both established writers and distinctive emerging voice with critical and commercial promise. In this role, Ms. Parker will be involved in all aspects of the publication process, from their selection and acquisition to cover design and promotion with her vision providing the editorial foundation for each publication. SJP for Hogarth's first acquisition is  A PLACE FOR US, a debut novel by Fatima Mirza to be published in 2018.
For more information, visit www.bookclubcentral.org and for SJP for Hogarth: www.sjpforhogarth.com
Posted: October 11, 2017