Sarah Jessica Parker to Launch New Line of Fiction Books Named SJP for Hogarth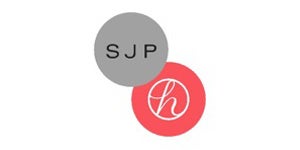 Award-winning television and film actress, producer, and designer Sarah Jessica Parker is launching a new line of books named SJP for Hogarth, to be housed within the Hogarth imprint, a transatlantic partnership between Penguin Random House's Crown Publishing Group in the US and Chatto & Windus in the UK.
SJP for Hogarth will selectively publish high-quality works of fiction by both established writers and distinctive emerging voices with critical and commercial promise, with its first list anticipated to debut in 2018. As Editorial Director of the sub-imprint, Ms. Parker will be involved in every aspect of the publication of books issued by SJP for Hogarth, from their selection and acquisition to cover design and promotion, working in close partnership with Molly Stern, Senior Vice President, Publisher, Crown, Hogarth, Broadway, Crown Archetype, and Three Rivers Press.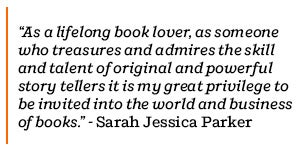 Ms. Parker will be supported on individual book projects by members of Hogarth's editorial team in New York, led by Lindsay Sagnette, Editorial Director of Fiction for Crown and Hogarth, and Alexis Washam, Executive Editor, as well as by the Hogarth editorial team in London.
An avid reader who traces her lifelong love of writing to an early childhood spent checking books out of her local library, Ms. Parker's association with Hogarth began in 2012 when she met Ms. Stern by chance at a media luncheon in New York.  Ms. Stern subsequently sent her an advance copy of Anthony Marra's critically acclaimed debut novel A CONSTELLATION OF VITAL PHENOMENA, which Ms. Parker fell instantly in love with and decided to vigorously champion. Ms. Parker and Ms. Stern decided to form a book club, which has been meeting regularly for the past three years. They both see the launch of SJP for Hogarth as a natural extension of Ms. Parker's authentic love of great books and of her desire to support and bring attention to the most talented writers working today.
Said Ms. Parker, "As a lifelong book lover, as someone who treasures and admires the skill and talent of original and powerful story tellers it is my great privilege to be invited into the world and business of books. Especially thrilling to join those who serve the rich history that is Hogarth. I so look forward to offering to readers the sort of books that have inspired my life long devotion to the written word."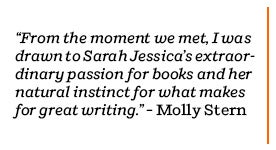 Said Molly Stern, "From the moment we met, I was drawn to Sarah Jessica's extraordinary passion for books and her natural instinct for what makes for great writing.  The Hogarth editorial team and I cannot wait to partner with her as she brings her excellent taste and infectious enthusiasm to bear in support of both writers and reading."
Sarah Jessica Parker is the star and executive producer of Divorce, which premiered Sunday (10/9) on HBO. She currently serves as a Vice-Chairman of the board of directors for the New York City Ballet. In November 2009, the Obama administration elected her to be a member of the President's Committee on the Arts and the Humanities.
Posted: October 10, 2016