Save the Children Thanks Penguin Random House for Its Support (watch video)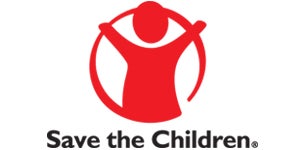 Penguin Random House's partnership with Save the Children, the world's leading independent organization for children, continued to bring books and literacy skills to thousands of young readers in need throughout 2016.
Carolyn Miles, President and CEO of Save the Children USA, sent a special message of thanks to Penguin Random House, which read, in part: "On behalf of our staff on the ground and all the girls and boys served by Save the Children's literacy programs, I want to express my deep gratitude for the generous gifts we received from Penguin Random House. Thanks to you, we've been able to give children growing up in poverty in Nepal, Sri Lanka, Zambia, Malawi and rural America more opportunities to develop strong literacy skills and discover the joy of reading that only comes with access to books that stretch imaginations, inspire new ways of thinking and transport young readers to faraway places … Your operations team deserves extra acknowledgment for the extraordinary effort, time and expense that they devoted to ensuring that 300,000 books – an enormous amount by any count – made it into the hands of children in some of the world's hardest-to-reach places."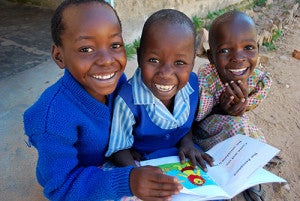 Ms. Mills also taped a short video message that features some of the children who have benefited from Penguin Random House's contributions. Watch it here.
Globally, Penguin Random House supports Save the Children's Literacy Boost program, which creates a culture of reading both inside and outside the classroom, reaching more than 1,900 schools for children aged 6-10 particularly in Sri Lanka, Nepal, Malawi and Zambia as well as Bangladesh, Ethiopia, Pakistan, Philippines, and Australia. In the wake of Hurricane Matthew, Early Reader books were donated to partner programs in North Carolina and South Carolina.
Penguin Random House has also been a strong supporter of Save the Children's Early Steps to School Success program, which lays a critical foundation of language and literacy skills for children from birth to age 5, so they can enter school ready to succeed. The best way to ensure all children have a fair chance at a brighter future is to give each child the opportunity to learn and grow early on.
Posted: January 3, 2017