Scripps National Spelling Bee Champion and Guinness World Record Holder, Zaila Avant-garde, to Publish 2 Books with RHCB
Multitalented teenage phenomenon Zaila Avant-garde, became an overnight sensation
with her Scripps National Spelling Bee win at the age of fourteen, when she became the first African-American contestant to win. Now, she's set to publish two books with Random House Children's Books for Young Readers Group!
Last week, Mallory Loehr, EVP & Publisher, Random House Books for Young Readers Group, announced that in Summer 2023, Avant-garde will make her children's book debuts. IT'S NOT BRAGGING IF IT'S TRUE: HOW TO BE AWESOME AT LIFE, a non-fiction middle-grade and a picture book, will be published by Random House Books for Young Readers on May 2,2023, and edited by Senior Executive Editor Sara Sargent.  WORDS OF WONDER FROM Z TO A, a children's picture book, will be published on June 27, 2023, by Doubleday Books for Young Readers and edited by VP, Editor-in-Chief Frances Gilbert.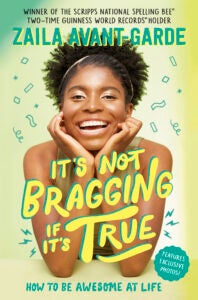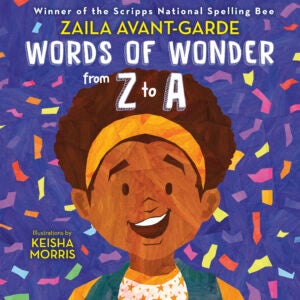 "I'm extremely excited to have my first books published, and I'm especially happy that they are for kids…" says Avant-garde. "These books are for the readers who have their favorite stories memorized forward and backward and dare their parents not to read to them at bedtime (like me). But they are most of all dedicated to the kids who are nervous about picking up a book and reading it, who don't read them simply because they think they are not good at it. I'm here to say you can do it too."
With the launch of this program, Zaila Avant-garde, now sixteen, will add "author" to her already-impressive list of accolades that includes: 2021 Scripps National Spelling Bee champion, 2021 SportsKid of the Year by SportsIllustrated Kids; and two-time Guinness World Record holder for feats related to her basketball prowess.
Get to know Zaila below!
Posted: January 23, 2023