Shalom Auslander to Discuss His New Novel In Conversation with Cheryl Pearl Sucher via Zoom (10/13)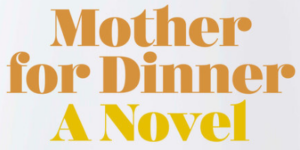 McNally Jackson presents Between Two Worlds, with Shalom Auslander, author of MOTHER FOR DINNER (Riverhead), in conversation with Cheryl Pearl Sucher via Zoom on Tuesday, October 13 at 7:00 pm (ET).
Auslander's MOTHER FOR DINNER a novel of identity, tribalism, and mothers. Seventh Seltzer has done everything he can to break from the past, but in his overbearing, narcissistic mother's last moments he is drawn back into the life he left behind. At her deathbed, she whispers in his ear the two words he always knew she would: "Eat me." This is not unusual, as the Seltzers are Cannibal-Americans, a once proud and thriving ethnic group, but for Seventh, it raises some serious questions, both practical and emotional. Irreverent and written with Auslander's incomparable humor, Mother for Dinner is an exploration of legacy, assimilation, the things we owe our families, and the things we owe ourselves.
Shalom Auslander was raised in Monsey, New York. Nominated for the Koret Award for writers under thirty-five, he has published articles in Esquire, The New York Times Magazine, Tablet magazine, The New Yorker, and has had stories aired on NPR's This American Life. Auslander is the author of the short story collection Beware of God, the memoir Foreskin's Lament, and the novel Hope: A Tragedy. He is the creator of Showtime's Happyish. He lives in Los Angeles.
Since Cheryl Pearl Sucher married a New Zealander in 1999, she has been living between two worlds: the Greater New York City area and the Hawkes Bay of New Zealand, two places that are about as far apart on the planet as one can travel. Though she has often felt torn between her very different lives, she has also felt that her life experience and artistic vision has been enhanced by living as both an insider and an outsider in such different but extraordinary places. The Between Two Worlds interview series is born out of her experience between these worlds, and as a published fiction writer, bookseller, journalist, memoirist and avocational musical traveler.
!! As a reminder, if you are posting to a personal or other non-PRH account you must include the hashtag #TeamPRH !!
Posted: October 10, 2020