Simon Sinek Partners with Portfolio on New Imprint, OPTIMISM PRESS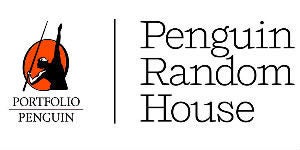 Simon Sinek, the New York Times bestselling author of START WITH WHY, LEADERS EAT LAST, TOGETHER IS BETTER, FIND YOUR WHY, and the forthcoming THE INFINITE GAME, is partnering with his longtime publisher, Portfolio, to launch a new imprint called Optimism Press.
Said Sinek, "Optimism Press is focused on sharing the ideas that will help us advance the greater good, to build a world in which people feel inspired, safe and fulfilled in their professional and personal lives. We will look to the business world, the nonprofit world, the military, politics, education, the clergy, or elsewhere to find authors who can both inspire us and offer us direction on how to build a more optimistic world."
Adrian Zackheim, Sinek's editor and President & Publisher of Portfolio, will also serve as Publisher of the new imprint, while Sinek will be Founder and Chief Optimist. Portfolio, an imprint of Penguin Publishing Group, will handle the editorial, production, sales, and marketing functions for Optimism Press.
Said Zackheim, "Simon and I have been informally working together for years to find and promote promising new voices in leadership and public service. Based on our record of success, we've decided to take our collaboration to the next level and build a new imprint together. Simon is committed to curating Optimism Press's list of authors, to participate in the editorial process, and to actively promote every new book."
Portfolio's previous informal collaborations with Sinek include EVERYBODY MATTERS by Bob Chapman & Raj Sisodia, TURN THE SHIP AROUND! by David Marquet, and PERMISSION TO SCREW UP by Kristen Hadeed.
The new imprint is expected to start small, with roughly three to five books in 2019, and will grow from there. Already under contract are books by former United States Ambassador to the United Kingdom Matthew Barzun, Founder of Atlanta's City of Refuge Bruce Deel, and activist and environmental scientist Summer Rayne Oakes, of Homestead Brooklyn.
Sinek's backlist books and future books will continue to be published under the Portfolio imprint.
Posted: November 15, 2018