Sophie Mackintosh, Michael Ondaatje Among Our 2018 Man Booker Prize Semi-Finalists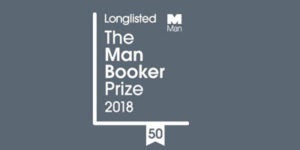 The longlist of thirteen semi-finalists for the 2018 Man Booker Prize, one of the most influential annual English-language international literary fiction honors, has been announced from London. They were chosen from more than 170 submitted books being published in the UK between October 1, 2017, and September 30, 2018.
Here are our longlisted titles published by Penguin Random House imprints in the U.S., Canada and the UK:
THE WATER CURE by Sophie Mackintosh
US: Doubleday
Canada: Hamish Hamilton Canada
UK: Hamish Hamilton U.K.
WARLIGHT by Michael Ondaatje
US: Knopf
Canada: McClelland & Stewart
UK: Jonathan Cape
(Earlier this month, Mr. Ondaatje's THE ENGLISH PATIENT was awarded the Man Booker Golden Prize, honoring the best work of fiction from the last five decades of the Man Booker Prize, as chosen by five judges, and then voted on by the public.)
WASHINGTON BLACK by Esi Edugyan
U.S.: Knopf
NORMAL PEOPLE by Sally Rooney
U.S.: Hogarth (4/16/19)
Canada: Knopf Canada (4/16/19)
THE LONG TAKE by Robin Robertson
U.S. Knopf (1/22/19)
FROM A LOW AND QUIET SEA by Donal Ryan
U.S.: Penguin Books
UK: Doubleday Ireland
EVERYTHING UNDER by Daisy Johnson
UK: Jonathan Cape
THE OVERSTORY by Richard Powers
UK: William Heinemann
THE MARS ROOM by Rachel Kushner
UK: Jonathan Cape
SNAP by Belinda Bauer
UK: Bantam Press
View the complete 2018 Man Booker Prize longlist here.
The shortlist for this year's Man Booker Prize will be announced on September 20, and the winner revealed on October 16.
We warmly congratulate our semi-finalists, their editors and publishers.
Posted: July 25, 2018